Last week, it was reported that United were prepared to offer around £35m for Cesc Fabregas, however United's initial bid was somewhat lower than that, believed to be around £26m. It was swiftly rejected by Barcelona, however David Moyes has identified Fabregas as one of his top transfer targets, and Moyes has confirmed that a second, improved bid has been made to the Catalan club.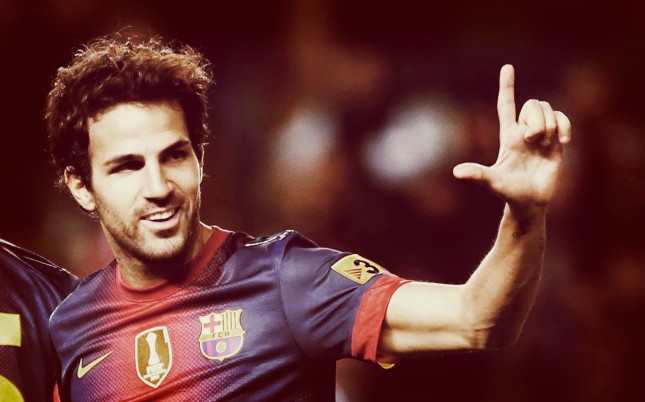 Sreenshot : Youtube
After the first bid was rejected, Ed Woodward, executive vice-chairman, has reportedly flown home from their pre-season tour ahead of schedule. Speaking about initial contact over Fabregas, Moyes had to say "As I understand it, Ed had a response (to the first offer). We have made a second offer but Ed is dealing with it rather than me."
This new and improved bid is believed to be in the region of £30m, plus further add-ons in an attempt to lure the 26-year-old away from the Nou Camp. Unfortunately for Manchester United, Barcelona have commented stating that a decision on Fabregas' future will not be made until a successor to Tito Vilanova has been announced. Barcelona vice-president, Josep Maria Bartomeu, is also believed to have said to Spanish media that "Barcelona can assure you we will not entertain any offers for Cesc. It is totally ruled out, he's not for sale."
Even if Manchester United do agree a deal with Barcelona, premier league rivals Arsenal could still have a huge say with regards to Fabregas, as they have a buy-back clause of £25m as part of the deal which saw him leave. Arsenal are keen on bringing Fabregas back, so it would seem unlikely they would waive their first-refusal on the Spaniard, leaving the ball firmly in Fabregas' court as to where he goes.