In 131 years, and 164th mutual encounters, we can say – city rivals United and City are playing the most important derby in its history. United's first, has 3 points more from City, but with victory Man City would took the lead because of better goal difference and mutual ratios.
If on the derby day aliens paid a visit to Manchester,no one will ask them does they have a recipe for eternal life,universal peace,or why they have 3 eyes.No one will even seek answers to questions about Pyramids,Atlantis,woman mysteries,Stonehenge and the afterlife.Only thing which everyone would ask them is,who will win this game. Nothing that day is not and can not be more important than this meeting, which does not have, but probably will give the answer to the question of the new English champion.
Most similar situations in history happened back in 1968th year, but then the City and United met eight rounds before the end.City at Old Trafford won 3-1 that year and took the title with a 2 point lead over United.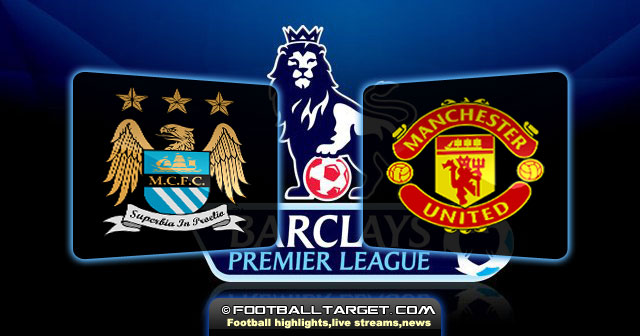 First, Man City had a solid advantage in points covering by the great game, and everyone thought they were for sure champions. After their decline in form, United skipped them, created a great points advantage, played brilliantly, then all attributed the title to them. This time, anything is possible,and to predict this meeting is impossible, it may decide the collective, the individual may be in the mood, but what is certain – we will see a match that we will for the long time remember and recount.
In front of this derby the leading United has three points advantage over the City, so it's really to belive that they could spill them over the last two rounds, especially as they play with teams from the middle of the table, for who points are not at all necessary.
On the other hand, the "citizens' only win in this match leads to a leadership position, but if they beat Man Und they still have to celebrate and in the remaining two matches in which they meet as a guest at Newcastle, one of the candidates for placement in the Champions League and they playing at with QPR, who desperately struggling to survive in the Premiership.
However, the hosts of this city derby at this moment certainly should not too much strain on the forthcoming matches, because they primarily need win over United, and then they would very likely on the wings of triumph get even greater confidence to the finals.
This fact is emphasized and coach Mancini in his recent address to reporters, adding that he still believes that much higher chance of winning the title has their city rivals Man Utd, given that currently they have three extra points and can get a lot more relaxed in this duel.

Part 2 of Mancini press conference watch here
However, many believe that this statement is only one of alibi for the possible failure, while he actually believes firmly in the victory of his team, especially after they have practically returned from the dead.
In fact, only a few rounds before United's advantage was eight points, but after a blunder in their matches with Wigan and Everton, and recent victories of Man City, the situation has drastically changed, so that with three points from this match, "citizens" after a long time again came to the leadership position because would have the same number of points, but better mutual score.
Here we must remember that their great victory at Old Trafford in the autumn season, when they overran United with 6:1, but they also need to learn lesson from this year's defeat by the same opponent, when at the Etihad guests celebrated with a 3: 2 in the FA Cup.
But now the stakes are much higher, so the hosts have to enter into this meet with "cool heads", but also doing a slight pressure on the visiting players, so Mancini announced that he might start with three strikers, among whom should be Balotelli, since his suspension expired. Otherwise,in the team returns and recovered Richards and Yaya Toure, while Mancini has no problems with absences.
Man City probable lineup: Hart – Richards, Kompany, Lescott, Clichy –Barry, Yaya Toure – Balotelli, Aguero, Silva – Tevez
Unlike the City, Manchester United can certainly get a little easier in this match,due to the already mentioned three point advantage, but also they should not even play only to get a point in the derby, because this very easily could cost them losing all three. Specifically, their defense in recent time does not put provide some trust, so ,and the last weekend at home they have received four goals from Everton, of which two in the finish og the game, which eventually led to the loss of three from already won match.
But, again, on the other hand, we do not expect either from them to open up from the first minute against great City attacking players, but will very likely try to take precedence in the middle of the field and then with the quick counter attacks to look for an opportunity to score. Of course a very important role here would have experienced Scholes and Carrick, and even fleet-footed wings Valencia and Nani, while Rooney once again found his strikers form, so this time he will certainly be the biggest threat to Hart.
This time attacking partner to him should be young Welbeck, who understands a lot more serious and these defensive tasks than Hernandez, and this could possibly be crucial in breaking the enemy attacks, already on City half. As for United's defensive line, there will very probably be a little firmer Jones, while it is off that recovered Smalling gain advantage over the somewhat uncertain, and all slower Ferdinand. Otherwise, outside the team are still injured defender Vidic, Fletcher , midfielder Anderson and experienced striker Owen.
United probable lineup: de Gea – Jones, Ferdinand, Evans, Evra – Valencia, Carrick, Scholes, Nani – Rooney, Welbeck
Prediction : Given that the hosts only win still leaves in the race for the title, we believe that this time, and traditionalists Mancini finally should play at all or nothing, and it would then just drove the guests to be more open, so we certainly could attend to the new goals galore, just as in their previous three duels this season.So except Man City win try over 2,5 goals or both teams to score.
Manchester City – Manchester United Recap ,watch Man City latest video news here and watch match full highlights and full match video after the match.