Long-awaited derby, a battle for Manchester,which this time will have a special charm because these two teams currently are holding the top two spots , where a leading Red Devils have three points more.
Regardless their mutual encounter United have 23 victories more (68-45) and as for the past season, we believe that everyone remembers of a bit Citizens triumph at Old Trafford even 6:1 , while the Citizens at home have managed to celebrated as well and it was with 1:0 in the Premier league competition.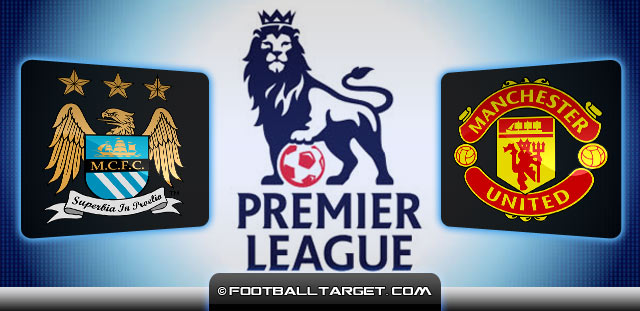 On the other hand, Red devils were better in the FA Cup, where they celebrated with 3:2 at Etihad, while at the start of last season with the same result they came up to trophy in the English Shield, on neutral ground at London's Wembley.
Still,at the end of the season Man City come to the most important trophy, the on in Premier league, and that thanks to better mutual ratio with United, who also had 89 points.
That only tell us how much these two teams became equal in recent times, and so in this Sunday's match,Mancini players will have the opportunity to once again aligned with city rival.
Of course, to do so they need to win this match, and the fact that some of their key players were rested five days before in the last round of the Champions League, when Man City experienced a visiting defeat against Dortmund and so definitely knocked out of the European football competition,tell us how much Citizens want to win this one,and Mancini now will send the strongest team on the pitch.
Last week against Everton ,Man City played only 1:1, but then Mancini at the start on the bench has left Aguero and Balotelli, who should now be their main aces in this match.
City will be without injured Rodwell, Milner, Richards, Kolarov and Guidetti, while Clichy and Silva are doubt,but probablay they will play.
Man City probable lineup : Hart – Zabaleta, Kompany, Nastasic, Clichy –Barry, Yaya Toure – Silva, Aguero, Nasri – Balotelli
Sir Alex Ferguson team, after three victories in a row now are quite deservedly on the leading position in Premier league, while in the Champions League already earlier they secured a first place in their group, so the last two defeats from Galatasaray and Cluj is not something to worry.
Specifically, in these matches an experienced coach Ferguson quite understandably rested some of their key players, and gave the opportunity to returnees like Smalling, Jones and Cleverley.
United's defense continues to be the worst part, and the last round of the Premier League game against Reading when they conceded three goals and one from Cluj in the Champions League at home only confirms that.
On the other hand, their attacking part of the team operates much convincing and scores a lot of goals,where the key player is Mancini biggest wish the Dutch,Robin van Persie,Premier legaue leading striker with 10 goals.
Ferguson has more problems since some key players are injured like Vidic, Valencia, Kagawa, Nani and Anderson and they will miss the clash with Man City.
Man Utd probable lineup : De Gea – Rafael, Ferdinand, Evans, Evra –Carrick, Scholes – Valencia, Rooney, Young – van Persie
Match Prediction : Since the host are three points behind,we expect from them to open and to try to win this.However,this wont be an easy task,and looking at their statistics,the more reliable tip would be both teams to score,or over 2,5 goals.
Watch Manchester City v Manchester United online from Live streams here