UEFA CHAMPIONS LEAGUE
Manchester City vs. Barcelona Live Streams
February 24, 2015 • 19:45 • Etihad Stadium, Manchester
Referee: F. Brych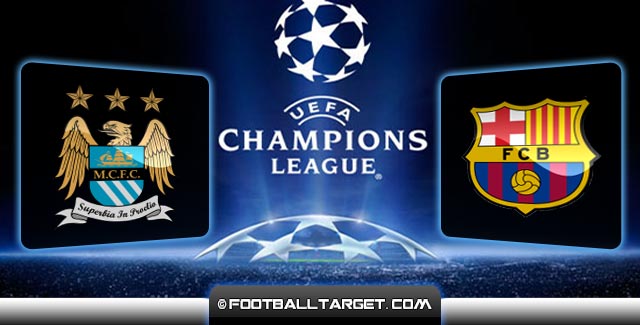 Manuel Pellegrini's men will look to avenge last season's Champions League exit, when exactly Barcelona with a 4-1 aggregate win (2-0 win at the Etihad) knocked the Citizens at the same stage of competition, last year.
After having only two points from the Champions league group stage first four games, with a win over Bayern Munich and AS Roma, Man City managed to progress into the last-16 stage, but once again Barcelona awaits them. Is this Man City stronger or weaker than the last seasons's, two games with Barcelona will show that. Pellegrini has the same team as last year, boosted by Wilfried Bony.
Man City boss, Manuel Pellegrini believes that the most important thing is to not to concede any goals, but still he wont focus his tactic purely on defense.
– It will be different than last year because then we had 19 appearances in two months, and now we are in better shape. The key is who will have more ball possession and concentration.
We want to win at our stadium and to have an advantage for the return, but if the match ends 0-0 it wont be a bad result – said Manuel Pellegrini who can't count on midfielder Yaya Toure, while James Milner is doubtful.
– Without Toure we beat both AS Roma and Bayern, which shows that we are a great team. Aguero is among the five best players in the world, and tonight Edin Dzeko could start with him from the first minute, if Pellegrini decides to go with 4-4-2 formation.
– We do not want revenge, but reach but to progress further. We known that Messi is a player from another galaxy, Suarez is also extremely dangerous, but we are more prepared than last year. It will be interesting, no doubt – said Man City midfielder Samir Nasri.
Man City probable lineup : Hart – Zabaleta, Kompany, Mangala, Clichy – Fernando, Fernandinho – Navas, Silva, Nasri – Agüero
Until Saturday Barcelona was in the best shape of the season, sinking all opponents in a row, 11 times. Then, in the last round at the Camp Nou, Malaga once again hold off Barcelona stars, but this time Pellegrini's former team even took all three points. Daniel Alves' error was enough for Barca to concede early in the game, and until the end the Catalans attacking trio Messi, Suarez, Neymar could not find a way to score.
Only three days later, Barca travels to England, hoping to bounce back from that defeat and to achieve a good result before the 2nd leg match. The bad news for the Catalans is that not only that Man City will seek revenge for the last seasons's exit, but Pellegrini's side raised their form, smashing a tough team, Stoke City 4-1 away, and then in the last round with even 5-0 they smashed Newcastle United.
– I think it's a good thing that just three days after the defeat we will play against Man City because against such a strong opponent we can restore confidence.
– Match with Malaga we welcomed in good shape, maximum focus, but simply to say, we did not have our day. Now we need to change the mentality and get back to victories, said Barca boss Louis Enrique.
– We know well Man City because we played last season twice with them and I expect a very similar match, added Pique.
– Then we celebrated in both games, but they were tough earned wins.
– Man City is one of the world's top five teams, so it is clear that we can not expect an easy win. We proved this season that we can play good football, and we will prove it again today despite criticism that arrived after the last defeat to Malaga.
Barcelona probable lineup : Bravo – Alba, Mascherano, Pique, Alves – Iniesta, Busquets, Rakitić – Neymar, Messi, Suarez.
Out : Douglas, Vermaelen.