This is another one of those duels where meets teams with different ambitions, so the Premier League leader Manchester United at home looking for new points in order to get hold of the second consecutive title, while guests from Liverpool, except the prestige they have not any particular motive, given that quite sure in the middle of the table.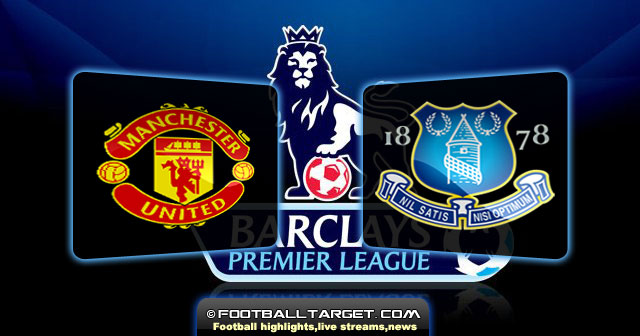 Otherwise, in the first part of the season "red devils" celebrated at Goodison Park with 1:0, while in previous years they often know to have a lot of trouble against Everton, but mostly when they were in the guest role.
But this time the chosen ones from coach Ferguson in front of their fans in any case should not allow a surprise, so its expected from them similar approach as in the previous round, when they at Old Trafford beat Aston Villa 4-0. However, Everton at this moment, is certainly better than Aston Villa, and they will probably provide a much more resistance to United, who in addition to this match, must certainly think and on the next very important match ,which is with city rival Man City. Specifically, an experienced Ferguson will certainly calculate, this time a little with composition, so that some players he can kept from the cards, but also from unwanted injuries, which would prevent them then to occur in the city derby.
On the other hand, again, they should too much change their style of play as the guests of Liverpool's very dangerous, especially from the counterattack and breaks, so is likely that the defence will remain the same as in the duel with the Villa, while most changes are likely to be in midfield and the attack. Of course those players who remain on the bench, in the case of negative results certainly get a chance, but Ferguson is also known for his patience, so he has a great confidence in all of its players. Otherwise, outside of the team are still injured defender Vidic, Fletcher and midfielders Anderson and experienced striker Owen.
Manchester United probable lineup: de Gea – Rafael, Ferdinand, Evans, Evra – Valencia, Carrick, Cleverley, Nani – Berbatov, Hernandez
Like United, Everton in their last league match at home has also celebrate the victory of 4-0, against Sunderland, so they are still on excellent seventh place, with one point more than city rivals Liverpool. However, the better position in the Premiership is obviously not a true indicator of strength between these two teams, because they "Reds" after two triumphs in the championship last weekend at London's Wembley celebrated in semifinal against Everton in the FA Cup with a 2-1, and so, after they made a complete turnaround in the second half.
For sure that this failure could leave a mark on the chosen of coach Moyes, because that was a really the last chance to catch Europe, and to make matters worse, in that they were prevented by their biggest rivals. But also a duel with the current champion is sufficient challenge itself, so the guests should still provide decent resistance to United, especially in the defensive area, where they are really true masters.
So this time probably Everton will again perform with only one real striker, with all better rookie Jelavic, while behind him should act very mobile and many tie line, which this season already on several occasions, given a lot of trouble to their opponents. Otherwise, due to minor injuries defender Hibbert and midfielders Rodwell and Coleman are out.
Everton probable lineup: Howard – Neville, Distin, Jagielka, Baines –Osman, Gibson, Fellaini, Pienaar – Cahill – Jelavic
Prediction : What else can we expect here, but a safe home win, especially because when the host did not secure the new league title,but you could try also under 3 goals in regards to good Everton defence.


Watch match Manchester United – Everton on live stream ,and full match video  highlights after the match at Footballtarget.com