If we accept the theory that everything starts from good defense, then Jonny Evans award for the best players of Manchester United in March, makes sense. Evans has done that injuries and lack of defensive pillar Nemanja Vidic looks unimportant, and all matches he played at the superb level.
All who were expecting euphoric or even joy of Alex Ferguson, remained after the victory against Blackburn disappointed,as Ferguson remained reserved and restrained: "From experience I know that this advantage does not mean anything. There is left seven games to the end, what really matters is that we get the next game against QPR team. "Said Sir Alex. Certainly Ferguson knows very well that QPR have a chance in Manchester , but obviously wants to keep the focus of his players, knows that any relaxation could be disastrous.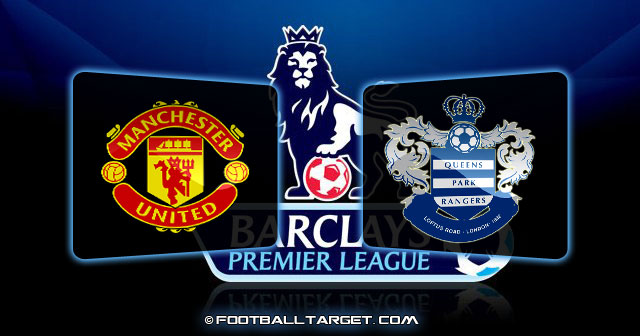 So we can expect a hurricane from the first minute, and Wayne Rooney has his own personal goal, with 28 goals scored this season, has only four goals less than Best and Violetta which have a total of 175 goals in the fourth place of Manchester United top scorer of all time. "I am proud to be located close to the legends of the club, I hope,i can soon overtake them." Modestly said Rooney not too eloquent, he, after all the best stories tells on the field.
This is an ideal opportunity for the United team to move to eight points in relation to the City if they beat QPR before Mancini teams plays a duel against Arsenal at the Emirates Stadium and its sure that this will be the primary goal of Manchester United.
With a very busy week before us,its to expect that the Red Devils and Sir Alex Ferguson could slightly rotate first team, and how Nani is recovered, then we could expected him in this duel.
However, Michael Owen and Anderson are still not fully ready to start on , while Nemanja Vidic and Darren Fletcher, are certainly by the end of the season outside the set. With regard to this meeting we could expect from Sir Alex Ferguson to play with a 4-4-1-1 formation,in which there could be found De Gea, Smalling, Ferdinand, Evans, Evra, Valencia, Carrick, Giggs, Nani, Rooney and Welbeck .
Visiting team QPR which is currently equal, when it comes to points difference between the two teams from the bottom of the table, and the only thing that separates this team from the current position, which leads to a lower league competition is goal difference compared to Blackburn and Wigan.
However, the situation is much better than it was a few weeks, because the players managed to win at home teams like Liverpool and Arsenal, which will surely have a great positive impact on the team itself before this Sunday meeting.
In this game we could expect returns of Heidari Helguson and DJ Campbell who has recovered, while Djibril Cisse is suspended and Armand Traore, Alejandro Faurlin and Fitz Hall are still players who will not be able to play in this match,due to injuriea and we can expect the formation of 4-2-3-1 in which there could be find Kenny Young, Onuoha, Ferdinand, Taiwo, Derry, Diakité, Mackie, Barton, Taarabt and Zamora.
Prediction : It is expected that United will take a strong right from the start because, as we said before its their perfect opportunity to at least for the short time or perhaps to escape Ctizens to 8 points if they lose against Arsenal.So Man Utd to win,and maybe to win first half also.
Watch Manchester United – QPR live from our live stream section.