Manchester United under Louis Van Gaal are trying their best to get back to where they belong – top half of the English Premier League.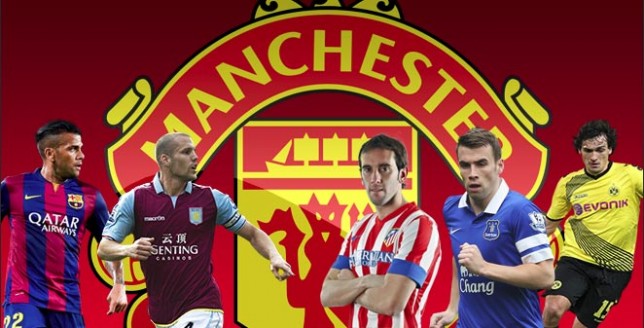 The start has been good but it could have been better; if only the defence was better. Now, with the January transfer window open, it is an open secret that they are in the market for defenders.
So, who will they target and who will eventually make the move? It is very difficult to predict these days, especially because of the carefully planted stories by the agents.
One will never really understand if the player is interested or the agent is pushing the deal; if the club is willing to sell or the writer is trying to make an article.
Nevertheless, we have put together an ideal top 5 targets who would make a different to United.
1. Mats Hummels
Time and again, this classy German defender has been mentioned in the press linking with United. He was recently made the club captain by Borussia Dortmund and is reportedly happy with them. However, as the season wore down, we have seen Dortmund plagued by form loss and currently in the relegation zone.
Dortmund will sell at right price and United will splash cash for the right man. And Hummels is young, experienced and a proven defender. All these point to a possible signing.
Competition: Arsenal
Chances: Less than 25% probability of landing him in January window.