This is a game that has a lot more importance to the host, because Marseille is in an imperative of winning if he wants to go into the next phase of the competition, while Fenerbahce can be maximally relaxed and play to a draw, which guarantees them one of the top two spots.
The guests with a win will secure the first place, while with defeat still is all in their hands, and they can resolve all in the last round match at home.
Even five points more on the group table has Fenerbahce, but interesting the have scored the same number of goals.
In their championships both of them have some problems, so they both are on the fourth position, with a lot weaker games on tour.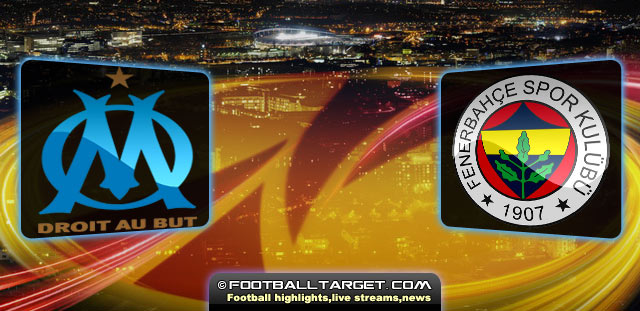 The first match between these two teams has ended with a draw 2-2 and it was the only match in the group that Fenerbahce has not resolved in his favor, even though at the time Fenerbahce had the advantage until the last moments of the match.
Marseille team is not in good shape and that is confirmed by their recent results where in the last eight matches, they have one just once, while three times they drew and four times they had lost.
Also the host have a lot of problems with the injuries which is most expressed in the front half of the team, where they miss their top strikers Gignac, Remy ,and for some time Jordan Ayew. All this has forced the coach Baup to change a little the team´s formation.
Marseille probable lineup : Mandanda – Fanni, Nkolou, Diawara, Mendes – Kabore, Cheyrou – Amalfitano, Valbuena, Morel – J.Ayew
Fenerbache probable lineup : Demirel – Gonul, Yobo, Irtegun, Kaldirim – Raul Meireles, Topal – Kuyt, Cristian, Erkin – Sow
-Watch this match online from our live streams section
– Match Highlights will be added after the match .