Serious violence between fans erupted during first half of Brazilian league match between Atletico Paranaense and Vasco da Gama on Sunday (8th December).Police were called to quell the violence and a helicopter had to land on the pitch to take a seriously injured fan to hospital.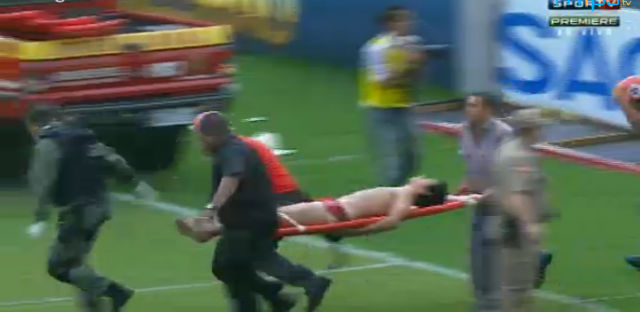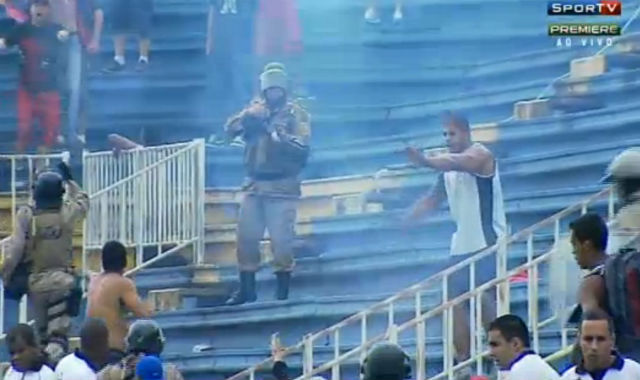 World Cup Host Brazil ahead of the World Cup 2014 once again proves to be an insecure place to be. As we reported several times, at the eve of domestic championship there were several security breaches at the stands, and police have had to intervene. A week ago stadium in Sao Paulo which will be used for the 2014 FIFA World Cup opener collapsed and two people died.
This Sunday in the last round of the Brazilian Serie A, Vasco da Gama was looking for an important win to avoid league relegation at Atletico Paranaense. Things went bad as two club's supporter's confronted at the stands and the first reports suggest there will be a lot of casualties.