Footballers of Barcelona on Sunday achieved a record victory this season, a 7-0 win at the Camp Nou as they beaten CA Osasuna …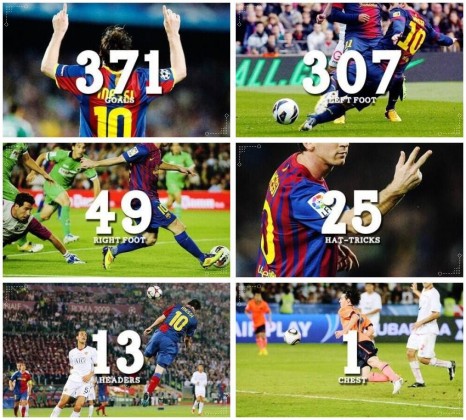 The best player on the pitch in this game was the Argentinean Lionel Messi who scored three goals, and thus Messi definitely entered the history books of the Catalan club. Specifically, Messi surpassed Paulino Alcantara the best ever goal top scorer in the history of Barcelona (counting all the matches, including friendlies).
Alcantara in over 357 games scored 369 goals, while Messi against Osasuna played his 452 match, and came to a figure of 371 goals. From earlier Messi is Barcelona recorder by number of goals in official matches, by scoring 345 goals.
Watch All 371 goals of Lionel Messi