According to many the best footballer of all time, Leo Messi said his goodbye to the national team. After the defeat of Chile in the final of the Copa America, Leo has said that his story with the national team is over.
"My representative career is over. I did what I could. It hurts me that I did not become a champion."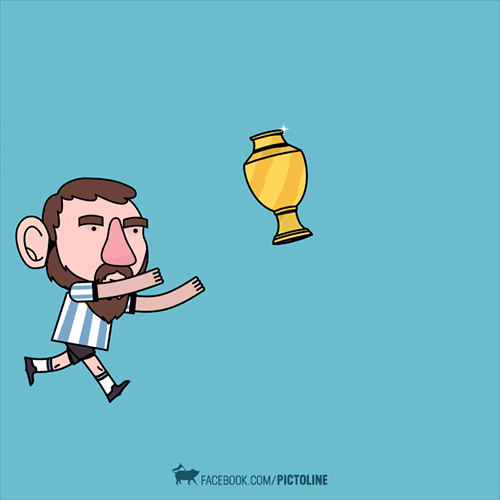 "The national team is over for me. It's not for me after four finals. The decision is made, I believe. I'm taking this decision for me and for the many people who want this. I've tried so hard, but I'm leaving without managing it," said in tears the 29-year-old Lionel Messi.
If we are to believe to the Argentine media, Messi is only the first in a series of players who plans to retire from the national team.
Javier Mascherano is even worse off than than Messi. He was losing in six finals with Argentina, and as he has 32 years he will certainly leave the team. It is speculated that the same will do Angel di Maria, Lavezzi, Higuain, Sergio Aguero and Biglia.
Mascherano tampoco continuará en la Selección Argentina. pic.twitter.com/IBVcypxfiP

— SportsCenter (@SC_ESPN) June 27, 2016
Many Argentines still hope that Leo's retirement decision is only temporary and that is only the result of disappointment in the final of Copa America, considering that he was the one of the two who missed a penalty in the shootout.
Watch Messi's penalty miss