UEFA announced the names of the three players left in the competition of the best players in Europe.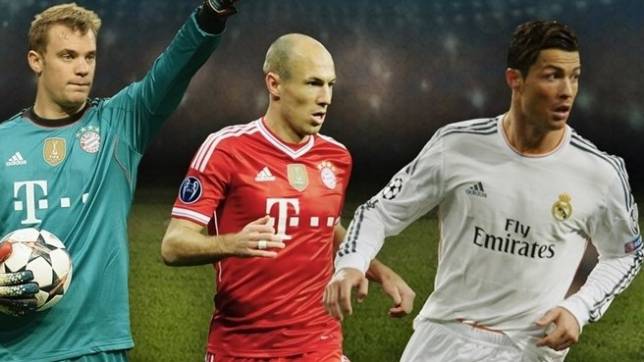 Real Madrid's Cristiano Ronaldo and Bayern Munich duo Arjen Robben and Manuel Neuer remained in the competition and the winner will be announced on August 28 in Monaco.
Selection of the best players in Europe, organized by UEFA and the European Sports Media is held since 2011 on the initiative of the President of UEFA Michel Platini. The first year Lionel Messi has picked this award, Andres Iniesta second, and the last year the French Franck Ribery.
Cristiano Ronaldo
Arjen Robben

Manuel Neuer