The Current champion of Europe,London´s Chelsea with their new manager Rafa Benitez will have the opportunity to take their first trophy in FIFA Club World Cup semi-final against Monterrey,in Japan.
Watch Monterrey 1-3 Chelsea Highlights
The Blues arrived a four day ago in Japan and they are still struggling with time-difference,as well as some problems with injuries of key players.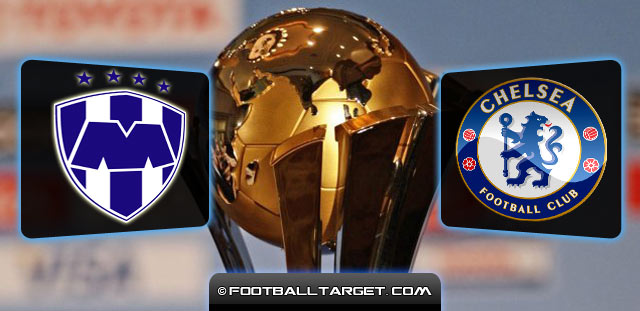 Still Chelsea after a rough start of new coach Benitez,currently is enjoying a well deserved opportunity to take the first Club World Cup trophy in history of club.Their recent form and awakening of Torres has come in the best possible moment.
Benitez can be delighted, as well as all the fans, with some better form of their main striker,Fernando Torres, who has found his true form,and started doing the most important thing,scoring goals.The Blues are hoping that the Spaniard can do the same and at this competition.
Benitez who has won this competition with Italian Inter Milan and failed to do so with Liverpool,is determined to win it with Chelsea FC,but is fully aware they need to win the first match to reach the finals with the Brazilian Corinthians.
`No, I intend to win. I'll pick players to win the first game.
"You cannot think about the final until you've won the semi-final."
"The first thing is to beat Monterrey if we want to be in the final.
"If we win, maybe we'll deserve to win."
John Terry and Daniel Sturridge have not traveled to London due to rehabilitation from a knee injury and a hamstring, while Oriol Romeu fallen at the last minute from the list of passengers in Japan and will be out until the end of the season due to a knee ligament injury.

Instead Romeu in Japan has arrived Saville, but media citing David Luiz said he would be happy to jump in the middle of the field if needed.
Match Prediction : The champions league winner, certainly would want to win this competition and to do so, a win in this match is something the London Blues need to achieve.Better team,more experience is on their side, so a win for Chelsea here is the best tip to take.
Chelsea Probable lineup : Cech,Ivanovic,Cahill,Luiz,A.Cole; Obi Mikel,Ramires,Hazard,Mata,Moses;Torres
Match Highlights and Full Match Replay video will be available after the match.

Watch Monterrey v Chelsea LIVE ONLINE here