Jose Mourinho claims that by the end of the summer Chelsea will not sell any player, and therefore neither Branislav Ivanovic.
The media these days writes a lot of about the interest of big European clubs for players of Chelsea, especially for Mata, Ivanovic and David Luiz. But Mourinho dismissed such speculation.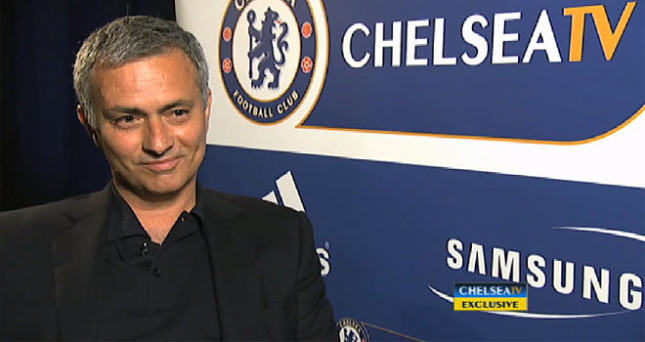 Screenshot: Chelsea TV
Nobody contacted Chelsea regarding the purchases of our players. If there was some interest, the official offer was not sent, "said Mourinho.
[one_third last="no"]
[colored_box color="eg. blue"]
Chelsea team v Singha XI
First half (4-2-3-1): Cech, Wallace, Kalas, Terry, Cole, Lampard, Essien, Piazon, Schurrle, Lukaku.
Second half: Blackman, Ivanovic, Cahill, Chalobah, Bertrand, Van Ginkel, Ramires, De Bruyne, Hazard, Ba, Moses.
[/colored_box][/one_third]
"As a manager, I am a part of the coaching staff, I am responsible for leading the club, and everyone inside it, including the owner, were very clear about Ivanovic situation. '
Asked whether it is necessary that some of the players leave the club, Mourinho said: 'I do not. The club is stable, well-organized, and with an adequate number of players in the roster.
'We, as a club, we want to comply with the provisions of the financial fair play, and we are currently in a very stable situation.'
'I like the composition and profile of players that we have. I like the fact that we have a very young team, with three or four experienced players who are in the prime of their careers. '
About the further signings , Mourinho said..
"Big clubs will always be connected with big players, but there are always rumours," Mourinho told reporters at a press conference on Tuesday ahead of the Blues' friendly against the Singha All Stars on Wednesday.
"Until 31 August we will see if someone can improve the squad but my focus is to improve these guys.
"We want to be there [at the top of the table] and will be fighting [for the title]."
About Wayne Rooney
'Until August 31 we will see if we can sign anyone who can improve our squad, but my focus and ambition is to work with these guys. I can say it's a pleasure to work with them. I was missing this fantastic working relation. Not just for them, but for me. After a week I'm still the happy one because my boys were fantastic.'
'If Wayne is a second choice for Man United, then the national team will be affected,' Mourinho told BBC Sport.