Jose Mourinho returned to Chelsea after six years with a "clearer vision" and a list of players which Mourinho sees in Chelsea for next season. He had enough of time to think, because the transfer was confirmed only this week, while it was an open secret for months.
In his career, Jose Mourinho always had a preffered style of football and some players which he wanted to bring in with him,wherever he go.But to bring some fresh new players in, which could bring the Premier league tittle for which Unibet gives good odds,Mourinho would need to offload some of them.According to some news, we gathered a list of players which Mourinho would like to see off.
Juan Mata and Fernando Torres first to leave
English sources say that Fernando Torres and Juan Mata will be among the first players that Mourinho will put up for sale.This is surprising news,but Mourinho is not a fan of the Spanish player,and even in Real Madrid, he tried to avoid them whenever he got a chance.Perhaps there rumors should not be taken to much serious,considering a not so good relationship between Mourinho and Marca. Still, According to Radio MARCA, Mourinho has given a "green light" to Chelsea chairman Roman Abramovich to listen to offers for the Spanish duo.
While Juan Mata has been a sensation in the Premier League,and has won the Player of the Season award of Chelsea fans,maybe it would not be a surprise to see departure of Fernando Torres from the Stamford Bridge.
Although Torres had a bad start of the season, with arrival of Benitez, Torres has found his form and score a lot of important goals,and was of the key players on Chelsea´s road to the Europa league trophy.
David Luiz and John Terry ?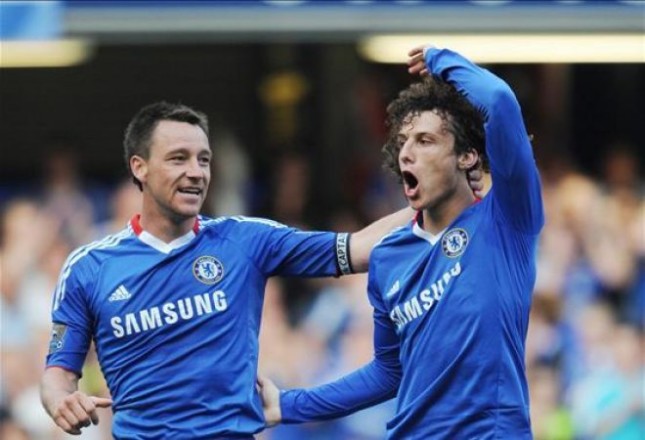 The Brazilian, David Luiz is next on the list of Mourinho´s players to offload, according to Daily Star and some other English media.Luiz who can play well both in defence and midfield,is worth £30 million and by selling him , Mourinho will make a funds and space to bring Porto defender Mangala.Barcelona is in the first row of clubs which are interested in Luiz,and until now the Catalan club several time have tried to bring David to Camp Nou.If these rumors are true,David Luiz soon could wear jersey of Barcelona.
The new name on the list of players to Offload, is Chelsea captain John Terry (Daily Mail).The new Ligue 1 club, AS Monaco, who already bought several big names, like Falcao,Moutinho,and Jamie Rodrigues is looking to strengthen defence.John Terry is their first name on the list for doing so.
Claudio Ranieri, coach of Monaco, wants to bring Chelsea center-back John Terry. The British Telegraph reports that Roman Abramovich would let the English national team player for 8 million, but the owner of Chelsea, has allowed to Jose Mourinho to decide the fate of John Terry.
Terry current contract is valid until the summer 2014th year, and Abramovich would gladly sell Terry to AS Monaco, where the 32-year-old would have guaranteed two-year contract and a weekly salary of 150,000 pounds,
On his way to revamp and rejuvenate Chelsea, Jose Mourinho certainly would look to bring some fresh faces to Stamford Bridge.We have gathered a list of Mourinho´s whishes.