With the bitter taste of their Supercoppa defeat and the home 1-1 draw against Inter the reigning champion, Juventus aim to bounce back to winning ways but on the other side stands Rafa Benitez' Napoli against which at Stadio San Paolo the Bianconeri did not taste a win since 2000.
Considering that another derby game between AS Roma and Lazio is on schedule earlier, with another defeat Juventus could after many days on the top, drop to the second place.
SERIE A
Napoli vs Juventus Live streams
January 11, 2015 • 19:45 • Stadio San Paolo, Napoli
Referee: P. Tagliavento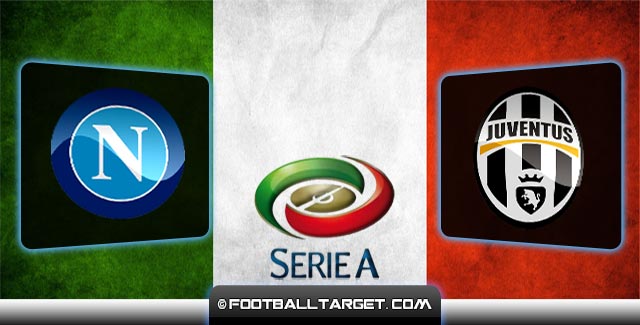 – This is an important game, and if we win it will be a lot of stories about us. We want to win this match against a rival of the highest level. To do that we need to understand what happened in previous matches.
-We have to learn to control the game when we are in the lead, and we need to show more character. We can do better, and performance against Cesena was a sign of our maturity.
Napoli in the last few days landed two new names, the side-back from Dnipro Ivan Strinic and the striker Gabbiadini, but it is most likely that Benitez won't change the team which smashed Cesena 4-1 in the last round.
Spaniard on the bench of Napoli, Rafa Benitez for this match can't count on Ghoulam who is at Africa Cup of Nations, Michu who is injured, while Zuniga and Insigne are back into training but it's to early for them to play.
Napoli probable lineup : Rafael – Maggio, Koulibaly, Albiol, Britos – Gargano, Lopez – Callejon, Hamšik, Mertens – Higuain
It's hard to believe but Massimiliano Allegri's men in the last 6 games celebrated only once. It's true that Juventus suffered only one defeat, by Napoli in Supercoppa but the Bianconeri since Antonio Conte's era doesn't play so convincingly. The recent form and the last home game against Inter proves that. Juventus had an early lead, but Inter took 2 points from Turin. Mancini's men had their chances to even take all three.
After recent bad results, Juventus' gap on the first place melted and it's possible that this Sunday after many days on the first place Juventus falls to the second place. That one bad news does not come alone, suggest the stats between Napoli and Juventus, as the Bianconerri did not taste a win at Stadio San Paolo since 2000.
"It's always difficult to play at the San Paolo and it's been a long time since we last won there," he told the club's official website. "Napoli are a great team, but we want to buck the trend and are ready to go for the win", said Juventus midfielder Marchisio.
Allegri still can not count on injured – Andrea Barzagli, Kwadwo Asamoah and Romulo .
Juventus probable lineup : Buffon – Lichtsteiner, Bonucci, Chiellini, Evra – Marchisio, Pirlo, Pogba, Vidal – F.Llorente, Tevez