Brazilian young star, Neymar has revealed in his book that Pele told him to stay at Santos rather than move to Chelsea in summer 2010, when Chelsea were making a push for the then 18-year-old.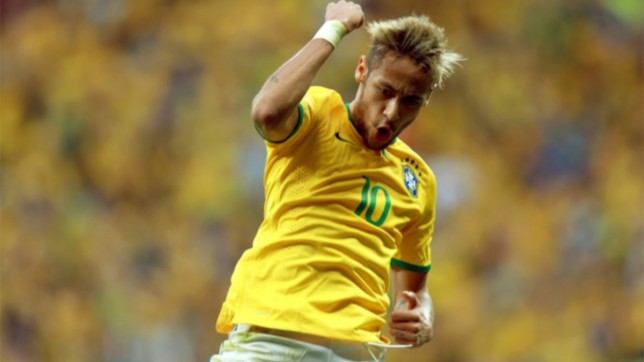 The 22-year-old is joint top scorer at this year's Fifa World Cup with 4 goals in 3 games and will aim to join the likes of Pele and Romario in the future.
In order to do join such great ranks, Neymar was advised by Pele to stay at Santos in 2010, when Chelsea were making a massive push to sign the forward.
In Neymar's book, a conversation between Santos president and Neymar reveals the Santos president saying to Neymar "'This is the chair of the great national sports hero. Since Ayrton Senna's death, this chair is vacant. If Neymar Jnr stays in Santos and refuses Chelsea's proposal, he will give his first step to sit in this chair.'
Pele had also called Neymar reminding of all the time Pele spent with Santos.
Neymar has since made a move to Barcelona and has scored nine goals in the twenty-six games that he has played.