Chelsea will travel to Slovenia tonight to secure their progress to the next Champions League stage. The Blues come after an unconvincing victory against QPR last weekend , but probably they will find it easier against Maribor.Meanwhile , Maribor stands 3rd on the Slovenian League , only 6points away from the first position.

UEFA CHAMPIONS LEAGUE
Manchester City vs. CSKA Moscow Live Streams
Match Highlights & Full Match Replay – available after the game end
November 5, 2014 • 19:45 • Ljudski vrt, Maribor
Referee: D. Orsato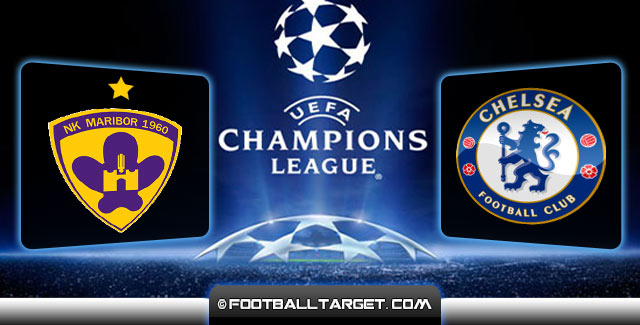 NK Maribor
After the poor performance two weeks ago at the Stamford Brigde on that 6-0 loose against Chelsea, Maribor will try to make a more decent performance infront of their fans.
The Slovenian side will have to face Chelsea tonight without their Slovenian international star, Alex Mejac who suffer a hamstring strain.
Maribor defender Arghus Soares Bordignon and head coach, Ante Simundza, retain belief of a Maribor victory heading into Wednesday's Champions League clash with Chelsea – despite a 6-0 mauling at the hands of the London side in their previous encounter.

Possible Line up for NK Maribor : Jasmin Handanovic, Marko Suler,Mitja Viler Filipe Luis, Petar Stojanovic, Soares Bordignon Arghus, Zeljko Filipovic, Ales Mejac, Damjan Bohar, Ales Mertelj, Tavares, Agim Ibraimi
Chelsea
By leading the group , and being just 1 point away of securing the qualification to the next round , Jose Mourinho may decide to rest some of his stars tonight against Maribor.
Peter Cech will probably line up as the main goalkeeper tonight after being placed in the bench since the arrival of the young Thibaut Courtois.
Chelsea hold news conference upon arrival in Maribor, Slovenia on Tuesday November 4 – ahead of their UEFA Champions League Group G clas
Jose Mourinho will also rest Diego Costa , who just returned from a viral infection. Cesc Fabregas, John Terry, Eden Hazard or Matic may also join Diego Costa, but there are still some chances for them to play tonight since the portuguese want to secure to night the progress to the next stage.
Didier Drogba will star from the 1st minute once again since Loic Remy is injured and Diego Costa is set to rest.The Chelsea legend, found the net once two weeks ago in the Stamford Bridge clash.
Line up for Chelsea : Peter Cech, Felipe Luis, Kurt Zouma, Gary Cahill, Ivanovic, Matic, Cesc Fabregas, Eden Hazard, Oscar, Schurlle, Didier Drogba.
Editor Prediction : 0-2 win for Chelsea