Manchester City has finally managed to stop a series of three negative results by achieving victory in the last round over the team, West Bromwich, but today,it will not be an easy task for them in a duel with Norwich.Home team is a sort of surprise in the English Premier League,they have one of the smallest budgets in the league, and how unpleasant they are ,they best demonstrated in the previous round, when they celebrated with a sensational win in away match against Spurs .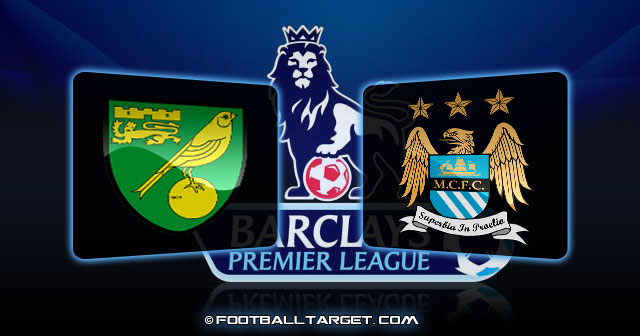 And when all expected that this team after a few games get in a zone that leads to a lower ranking competitions, Norwich has denied all the wishes and expectations of individuals and with a series of successful victories brought themselves to disburdened middle of the table where there are only three points behind the big giant, Liverpool.
Norwich Squad is a very good attacking side, which has reached 46 goals during the previous part of the season, this is a story that has a better effect than any team that is located outside the top six teams. Winning morale and optimism of the players is certainly on a high level after they have achieved victory against Tottenham where they celebrated with a 2-1 (Highlights).
Grant Holt will certainly be a key player for the Canaries. Grant has 31 years, and he is quite good shape at the moment and he will surely go on to achieve 15 goals in his 31 meeting. Norwich is certainly a strong home team and they will do everything to show its strength at home.
Otherwise, outside the "machine" are still defenders Ayala, Tierneyand Whitbread, Fox midfielder and striker Wilbraham.
Norwich probable lineup: Ruddy – Martin, R. Bennett, Ward, Drury – Pilkington, Johnson, Howson, Bennett – Holt, Morison
In this duel will not be Marc, James, Rudd and Ayala who are injuredso we should see a 4-4-2 formationswhich will be led by Holt andMorison.
Visiting team coach Roberto Mancini has not shown great enthusiasm after his team managed to reduce the difference to just 5 points behind leader Manchester United on Premier league table.
After the Red Devils in the last round was defeated by Wigan and City won at home over the West Brom team, he rejected any possibility t that his team could  win the trophy this season.
But a chance for the title is far from ready because the derby rematch plays at Etihad Stadium and only then we  will know the complete picture of the situation but until then, Manchester City will have to win against the convincingly weaker teams before derby with city rivals.
So certainly in a duel with Norwich we will watch a lot more decisive and offensive City. This practically means that on Saturday on the pitch should run almost the same lineup which was celebrated over the WB, along with the possible replacement on the left side, where instead of Clichy should play more offensive Kolarov.
However, Mancini does not much reason to change anything after the last great party of his chosen ones, especially in the attack,where a central striker was Carlos Tevez, while behind him acted trio Silva-Aguero-Nasri. It is precisely this offensive quartet who scored four goals to West Bromwich.Edin Dzeko will again wait for his chance from the bench, while Balotteli is  suspended anyway, so will miss this match, as well as injured midfielder Yaya Toure.
Man City probable lineup: Hart – Richards, Kompany, Lescott, Kolarov – de Yong, Barry – Silva, Aguero, Nasri – Tevez
Prediction : Regardless of the great triumph away at Spurs, this time to Norwich footballers should still have a much harder task against the enormously motivated Citizens, which usually leaves only win in the game for the title, so we believe that with  right approach  should come.City to win.


Watch match Norwich City – Manchester City live from ours live stream section.