Through the club's website AC Milan confirmed that the club agreed with Real Madrid to transfer the former World Player, Brazilian Kaka (31) back in his ranks…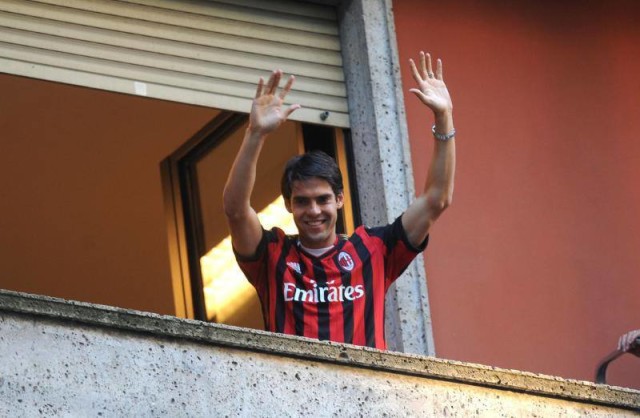 AC Milan on Sunday confirmed that the transfer is close after having successfully negotiated conditions of partnership with the player, a deal is sealed.
Kaka will thus return to the San Siro without any compensation and will sign a two-year contract that will make him about 4 million annual revenue.
Kaka for Italian side, played between the 2003rd and 2009th years and in that time he won the title of the best footballer in the world (2007) . In 2009 he was sold to Real Madrid for 68.5 million euros, but in jersey of "Los Blancos" he never manage to demonstrate even a fraction of his skills which he was showing at AC Milan.
His second debut for "Rossoneri" Kaka could have in away game against Torino , in the 3rd round of Serie A, 15th September.
– Again, I am coming back home. I am very happy that I am back in Milan. We have a great team and I look forward to once again play at the San Siro and to feel emotions as before. Again, I will wear the shirt with the number 22 – Kaka said to Sky Sport Italia.