Brazilian 31-year-old Douglas Maicon Sisenando, known only as Maicon, former member of Inter Milan, is the new reinforcement the English champion Manchester City …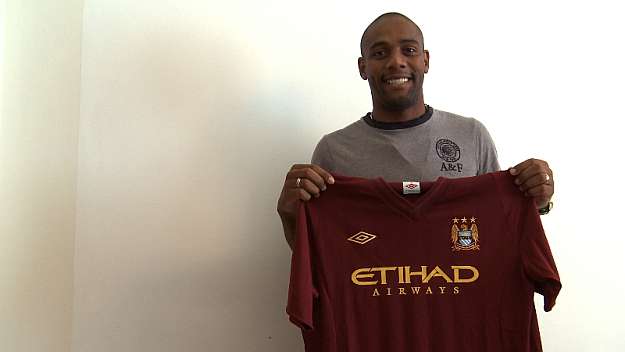 Image : mcfc.co.uk
Maicon at Inter Milano have spent six successful seasons, during which the club from Milan have won four league titles and the Champions League during the era of Jose Mourinho.
For now, the duration of the contract is not known as well as how much City paid for this transfer. However, since Maicon had one more year of his contract with Inter, it is anticipated that the compensation is between three and five million pounds.
Maicon, who in recent years have been one of the best fullbacks in the world,from Monaco was brought to Inter by his current – new coach Roberto Mancini.
Current English Champion,Manchester City did not stopped only on Maicon,as they brought Scott Sinclair from Swansea.
English winger Scott Sinclair (23) officially in the last day of the transfer window become the new reinforcement of the current Premier league champions Manchester City …
Sinclair came to Etihad Stadium from Swansea City, and how it is usually in thr English football, the City has not officially announced how much this transfer cost them or on what period Sinclair signed for the citizens.