Montpellier striker, Olivier Giroud has revealed he would like to continue his career in the ranks of Bayern Munich, after he was talked about with Franck Ribery.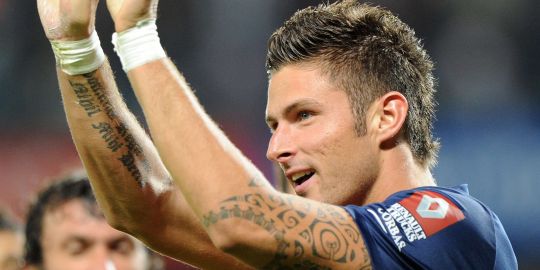 Giroud has contributed to the excellent results of Montpellier, who two rounds before the end holds the top spot in the French league,Ligue 1.Olivier Giroud has scored 21 goals this season, and there were rumors that his fellow countryman, Arsenal manager Arsene Wenger was interest in bringing him to London.
However, it seems that Giroud is not favorable for the transfer to England, but would prefer to continue his career in the league with the largest number of match visits in Europe.
"Bayern is for me at the moment in the spotlight more than any other club, because of positive experiences that French footballers have there. I have not talked directly with them, but my manager is"
About Franck Ribery, he said: "I spoke with Ribery little about Bundesliga. We talked about the fantastic fans, full stadiums and brilliant life in Germany, and of course on how Bundesliga is particularly attractive to attackers because of the open football that is played there. "