The Second placed Ligue 1 team, Olympique Marseille after playing a 1-1 draw at Rennes will host this Friday the 13th placed Reims hoping to enter new three points. In the first half of the season Marseille smashed away Reims 5-0.
LIGUE 1
February 13, 2015 • 19:30 • Stade Vélodrome, Marseille
Referee: P. Kalt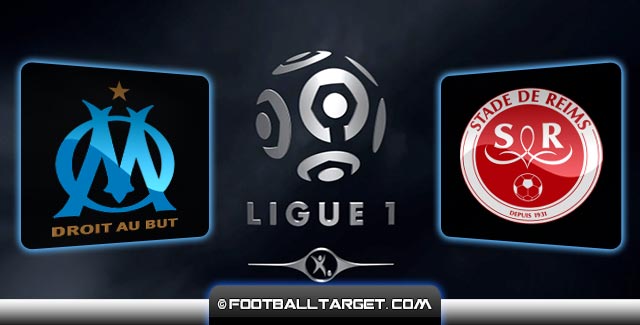 At one point Marseille had a 10-points advantage at the top of the French Ligue 1, but the same faded due to bad away games, where in the last 6 games, Marseille lost four and drew two. From the French Cup's Bielsa's men were knocked by Rennes and Grenoble. Bad records away is more than obvious, but the home form of 11 wins is what's keeping Marseille so high this season.
Now sitting at the second place, Marseille still is "IN" for the league title. On Saturday at Rennes Bielsa's men did something better than on their previous visits, winning the point and slightly improving the locker-room mood. A new winger Ocampos has made his debut, and immediately scored.
– He brought aggressiveness on the offensive and gave us depth. We have difficulties with passing through the defense, but he has fulfilled his job – commented coach Bielsa. To Defender N'Koulou, Bielsa gave more time to prepare, but he is included in the team for Friday's game.
A 1-1 draw between Lyon and PSG opened an opportunity for Marseille to retake the first place at least shortly with three points against Reims. Bielsa, still is not worried a lot with that : – My only concern is a good game. About placement will think at the end of the season.
Marseille boss Marcelo Bielsa and right-back Brice Dja Djédjé preview Friday's Ligue 1 match against Reims. L'OM centre-back Doria joins São Paulo on a season-long loan with the option to make the move permanent.
As for the possible lineup, Bielsa can't count on injured midfielder Barrada and suspended midfielder Lemina, while Ayew who returned from AFCON most likely will start from the bench.
Marseille probable lineup : Mandanda – Dja Djedje, N'Koulou, Morel, Mendy – Romao, Imbula – Thauvin, Payet, Alessandrini – Gignac
As for Reims, this season they mostly play in series. After some poor start at one time with few good results Reims jumped to the upper part of the Ligue table. Still, in the last 6 games, Vasseur's men have won only 1 point. A bad recent form due to which they have fallen to 13th position in the table. The good news is that still they have a solid 6 points advantage over the league bottom clubs.
The bad news is, that now they face one of the most difficult away games in the league, at Stade Vélodrome where rarely anyone takes points. In the last round against Lorient (1: 3) at home Vasseur's men started well, took the lead, but there was too many errors in defense, which caused a home defeat. Reims signed 6 new players, but it's obvious that Vasseur will need to give more time to them, to produce the better results.
– With each training we are getting closer. Players know they can do better than fighting to stay in league and I will try to prove it to them. In Marseille, we do not expect any miracles, but last year's result gives us hope – said Reims boss, Vasseur.
Last fall they shocked Marseille with a 3:2 win, and later took the point at home, but in September this season Reims at home was smashed 5-0 which was the heaviest defeat since returning to the Ligue 1 competition. Due to bad recent form Reims boss, Vasseur before the match with Marseille announced several changes to the starting 11, especially at the back, while due to injury the midfielder Albaeck is still sidelined.
Reims probable lineup : Placide – Mandi, Conte, Tacalfred, Signorino – Devaux, Oniangue – Moukandjo, Charbonnier, Fortes – N'Gog
Match Prediction : Marseille's home form is their key for standing so high in the league. Boosted by a return of Ayew and the new player, Ocampos anything but a win over Reims would be a quite shock for their title hopes. Despite the home win more than 2,5 goals should come easily or Marseille to win with the handicap for which William Hill gives a good odd, so be sure to check out 2015 william hill promo code before.