Glasgow Rangers showed the authority of champions as they swept Airdrie aside to secure the League One title. One more season and one of the wo largest Scottish clubs are back in the domestic first league, Premiership.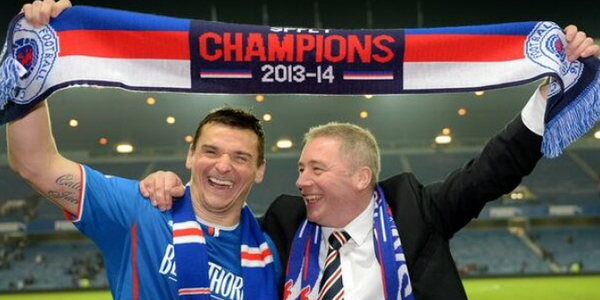 Lee McCulloch's first-half hat-trick, which included two penalty kicks, established a lead that allowed the home fans to revel in the occasion.
The game was watched by 41,343 spectators, what is the best proof of loyalty of fans who did not leave the club even in the most difficult moments.
So the Glasgow Rangers increased the gap to 26 points ahead of the second-placed Dunfermline, and by the end of the championship there are still eight rounds, which means that no one can surpass them. The club due to financial problems and bankruptcy was thrown out from the Premiership and had to start again from the fourth league.
Now it's only a one season away from returning to the elite league: with such fans and tradition certainly Rangers will have no problem to reach it.