Palermo welcomes the current Italian champion and the leading team of the Italian Serie A,Juventus,hoping to pull up upset and take some points from the leading team.
Palermo v Juventus : Live Streams
Juventus and thisseason is in top form with 35 points collected,and As for their mutual encounters last season, Juventus won both times without conceding a goal, but we must also know that the last two years Sicilians have recorded a four consecutive victories over the "Old lady".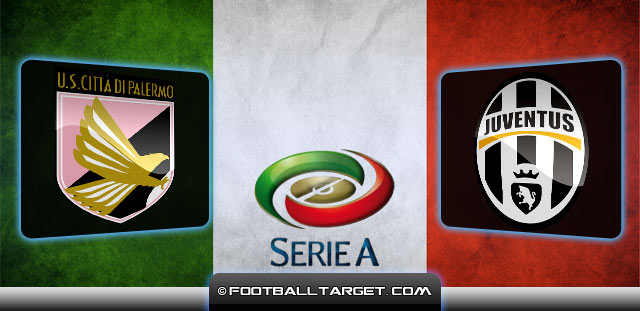 Club director Beppe Marotta told juventus.com: "First of all we're delighted to have got through as it allows Conte to experience the Champions League.
"We've been disappointed not to have had him in the dug-out and we're looking forward to having him back in his technical area over the coming fixtures.
"People have given everything in his absence and that's what makes what we've achieved all the more extraordinary.
"We mustn't go into the Palermo game thinking about (Wednesday's) match. We need to be wary, they've got nothing to lose and won't need much in the way of motivation."
Palermo president Maurizio Zamparini taking a more opportunistic approach.
"We hope they will be very tired after their victory the other night," he told La Repubblica. "This challenge comes at a bad time for them.
"Nothing is going well for us at the moment but Juve will certainly find a Palermo side fired up and enraged after our defeat at Inter."
Palermo probable lineup : Benussi – Munoz, Donati, von Bergen – Morganella, Barreto, Arevalo Rios, Garcia – Iličić, Brienza – Miccoli
Juventus probable lineup : Buffon – Barzagli, Bonucci, Caceres – Lichtsteiner, Pogba, Pirlo, Marchisio, Asamoah – Vucinic, Matri