Capital One Cup match : Chelsea vs Wolves Preview,Live stream,Prediction
September 25, 2012 2:45 PM EDT
Stamford Bridge — London
After the Champions league draw 2-2 with Juventus and the Premier league match with Stoke City which Chelsea has won 1-0,Blues from London are turning to the English Capital One Cup where they will host Wolves at Stamford Bridge.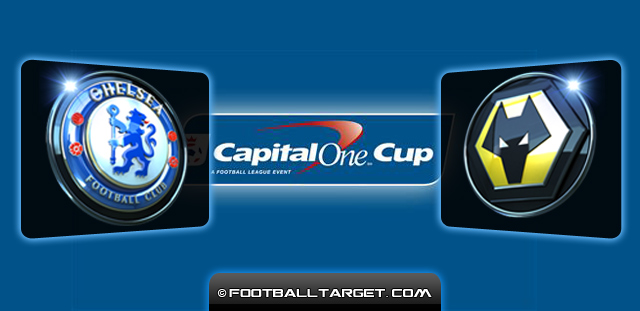 Chelsea´s boss Roman Abramovic wasnt happy that Chelsea has spilled two points after having twice a lead against Juventus.But on the other side Robero Di Matteo are playing well in the Premier league and currently they are on the top of the table.
Last match with Stoke City wasnt an easy one for them,as Stoke City is known as one of the most defensive teams in the league,but Chelsea managed to beat them 1-0 and to cause them a first defeat in Premier league this season.
This Tuesday,Chelsea will play to Wolves who this season are playing in the lower league,the Championship.Wolves are currently placed on the 7th place,having 13 points,but the leading Brighton have only three points more.In last 6th games,Wolves have four wins,one draw and one defeat,with goals difference 11:6.If they continue to play trough all season like this,they will have a good chance to get back in the English elite class.
Wolves are set to field a much-changed line-up,and their manager Stale Solbakken stated that even 9 new players could start this match with Chelsea,to gave his first team players some rest and recuperation,as they played three games in six days.
"Many of them will have a well-deserved break but, having said that, I think the team I'm putting out can do exactly the same as the team I could have put out – they are hungry and waiting for their chance," Solbakken said.
"They are also fresh and I think that will be a big difference, if you meet Chelsea with many players who have played three games in six days they will struggle to cope with the fitness level that is demanded in a game like that.
"I have complete faith that the players who haven't played so much so far will do a good job, perhaps a better job."
Chelsea´s manager Di Matteo,also intends to give a rest to some players,and to give a chance to some players who until now played less.
Marko Marin, Lucas Piazon and Cesar Azpilicueta could make their first appearances for the club while Moses may be employed as a lone striker to give Fernando Torres some time off.
"I'm sure there'll be one or two that haven't had much time on the pitch who'll be playing on Tuesday," said Di Matteo, whose team have only dropped two points so far this term.
"We'll mix it up. There are a few players who have played one or two games before that deserve a chance and there will be some senior players too."
Chelsea team for match with Wolves: Cech, Azpilicueta, Ivanovic, Terry, Cahill, Luiz, Cole, Bertrand, Mikel, Romeu, Lampard, Ramires, Mata, Hazard, Oscar, Moses, Marin, Piazon, Torres, Turnbull.
Prediction : Although both team will have some new faces in the first lineup,we belive Chelsea has a much better team and playing at home in front of their fans will give them an easier chance to keep the current good run of form.Chelsea to win.
Watch Chelsea vs Wolves live online from our live streams.
Match highlights will be available after the match.