Sunday night offers us a bitter rivals match,as PSG welcome Marseille at Parc des Princes hoping to get all three points,against troubled Frence giant,Olympique Marseille.
This match is know as the biggest one in French football,as how much rivalry is between these two teams,and their fans tell us the fact that their fans were banned from travelling to Marseille in first match, and the same is for Marseille fans today.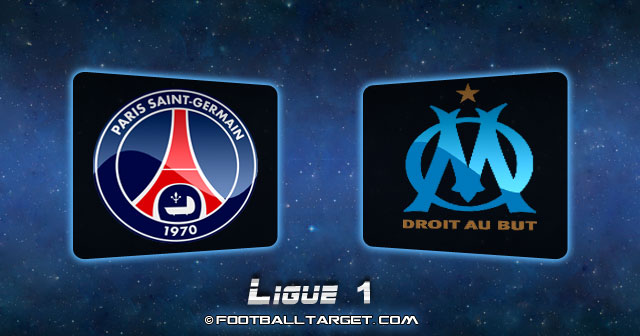 Both sides have fallen in some crises,especially Marseille who didn't win in last ten matches, having earned only two draws out of these ten.The result of that was dropping on the nnth position,with only ten points away of relegating places.
Today match is a must win match for host or PSG,if they want to keep their chances of winning league title this year.Their number one title challenger Montpellier last night have won over Sochaux with 2-1 and made a gap of three points.So possible lost,or draw will put PSG behind them.
In last match these two teams played Marseille won by 3-0 in Autumn,but things changed,as Marseille was different team,and especially PSG with transferring few player.
PSG is a favourite here,but it wont be easy,still this is derby and Marseille has good players,and in the derby matches you never know what might happen.PSG defender Milan Bisevac is aware of that :
"Even though they are struggling a little, anything can happen in this type of match. In El Clasico you have to give the absolute maximum to win. That's what we'll be trying to do.
"It is the most important match of the year for the supporters and very, very important for us too. We need to win this weekend to launch us back on the winning track for the final seven games of the season and the race for the title."
Team news :
PSG : Alex; Thiago Motta
Marseille : Souleymane Diawara; Alou Diarra
Recent form
Paris Saint-Germain:
Paris Saint-Germain 1-3 Lyon
Paris Saint-Germain 1-1 Bordeaux
Nancy 2-1 Paris Saint-Germain
Marseille:
Nice 1-1 Marseille
Marseille 0-2 Bayern Munich
Bayern Munich 2-0 Marseille
Probable lineups:

PSG : Sirigu;Jallet, Bisevac, Sakho, Maxwell;Sissoko,Matuidi;Gameiro, Pastore, Nene;Hoarau
Marseille : Mandanda;Azpilicueta, Fanni, N'Koulou, Morel;Diarra, Mbia;Amalfitano, Valbuena, Ayew;Remy
Watch PSG – Marseille Highlights