The race for Paul Pogba for sure will be the most interesting story this summer, but not only that, it will be and the most expensive deal for sure.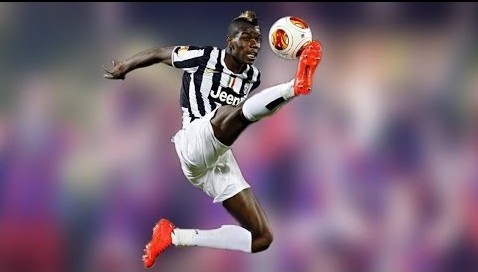 As things stand, Real Madrid, PSG, Manchester City and Barcelona are the clubs who can cover Juventus' asking price. Pogba recently has stated that Real Madrid and Barcelona are those club's where he could move on. Problem with Barcelona is a transfer ban, and that's where PSG see their chances.
Real Madrid would not have a problem of splashing that kind of money after doing the same with Ronaldo, Bale, Rodriguez, but the only problem that is left for the Los Blancos is a question: Do we really need Pogba?
If yes, who'd get dropped, Modric, Rodriguez, Kross? Those close to Real Madrid's president urge him to sign Pogba. Barcelona with Xavi's departure will have a place in the midfield, but once again, transfer ban can cause a problem for the Catalans.
Man City already earlier submitted their offer, but it remains to be seen whether Juventus and Pogba will accept the same. PSG is one of those clubs who can cover both the transfer and Pogba's demands of 12 million euros per season, which puts the Ligue 1 chamipion in front.
Only time will tell, but the France champions are ready to cash out €90m for Pogba NOW and it only remains to be seen whether some of other three clubs would increase/offer their bids to capture the most wanted midfielder in world.