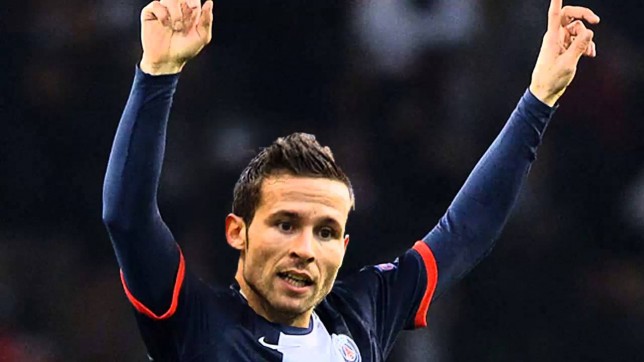 The French Champion PSG is set to sign The 28-year-old Newcastle star, Yohan Cabaye for €24m who was  dropped from the Newcastle's squad which will face Norwich City to allow him a time to fly to Paris on Tuesday to undergo a medical and discuss personal contract term.
The first PSG offer of €17m was rejected, so the Ligue 1 champion raised the bid to €24m which was enough for Newcastle to accept and let one of the best players, Goal.com reports.
Newcastle manager Alan Pardew admitted on Monday there is nothing he can do to keep Cabaye in Newcastle.
"Am I confident of retaining Cabaye? No, I'm not confident and I don't think any team not in a Champions League position or fighting for a Champions League position could be," Pardew stated earlier this week.
Paris Saint-Germain owner Nasser Al-Khelaifi confirmed the signing, and added :
"We chose Cabaye for three reasons," he told L'Equipe. "One, he is a very good player, very interesting to our eyes. Two, I have never met him myself but I was told that he is a good man as well.
"Three, he is French and it is very important for us to recruit French players to PSG, to bring them back to the French league."
The France international, Cabaye in the summer of 2011, from Lille joinded Newcastle, and for short time was pointed as one of the key players for the English side.  With Cabaye off, Newcastle already set eyes on another Ligue 1 player, Montpellier star Remy Cabella, but the deal will go trough on the summer.