PSG president Sheikh Nasser Al-Khelaifi has threatened that he will meet Lionel Messi's buy-out clause if the Catalan club decide to meet PSG defender Thiago Silva's buy-out clause. Messi's buy-out clause in his contract is set at €250million, and PSG will have no problem meeting that in an attempt to unsettle Messi.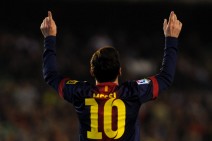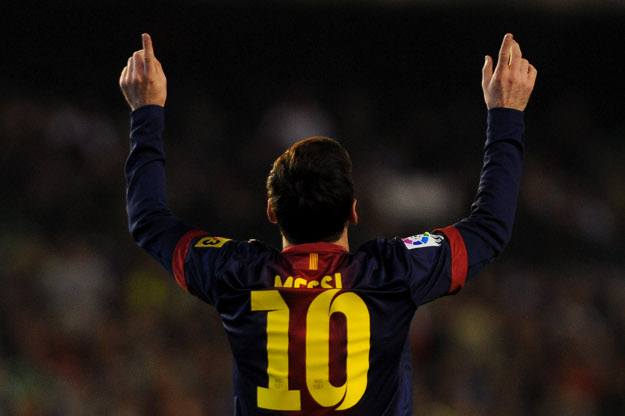 This recent incident between the two clubs has been fueled by Barcelona's persistent in trying to sign Brazilian defender Thiago Silva. Sheikh Nasser Al-Khelaifi is unhappy with Barcelona's interest in Silva, despite both PSG and the player himself stating that he will be staying in Paris. The PSG president has vowed to play Barca at their own game should they take their interest to the next level and activate Silva's buy-out clause.
If PSG did meet Messi's buy-out clause, there is no guarantee that the Argentinian will make the switch to France, but PSG would be prepared to offer Messi astronomical wages in an attempt to hopefully persuade Messi to join the Ligue 1 champions. Even though it is extremely unlikely that Messi will leave PSG, it will be interesting to see how Barcelona react to this threat, and ultimately if they trust Messi enough to turn down such a lucrative offer, should one head his way.
One thing is for sure, the PSG president was deadly serious with his threat, and it may be enough to put Barcelona off trying to sign Silva to prevent a settled player in Messi, becoming unsettled. Alternatively, Barcelona could still swoop for Silva in the confidence that Messi isn't going anyway, after he has previously said he wants to retire in Barcelona.