First reinforcement of Carlo Ancelotti at Real Madrid will be Malaga midfielder, Francisco Román Alarcón, better known as Isco. Real Madrid confirmed landing of the young Spaniard,and the "Royal Club" will pay arround 30 million euros , as well as another three million bonus depending on his performances and successes at the club …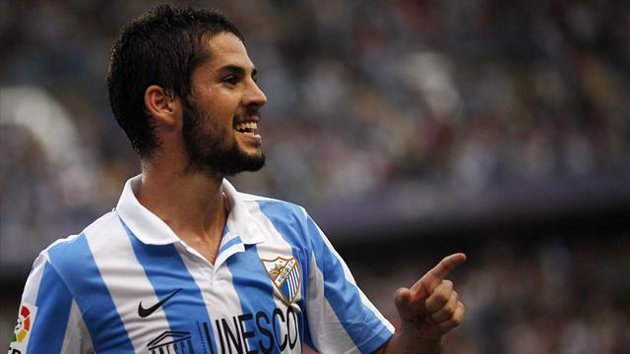 Deal between Malaga and Real Madrid was reached between the two clubs on Saturday, following a meeting of the Executive Vice President of Malaga, Moayad Shatata and CEO of "Los Blancos" Jose Angel Sanchez.
The Andalusian club finally lowered a compensation clause of 35 million euros, while Real Madrid agreed to include high bonuses depending on Isco games in the contract.
Interest foe Isco demonstrated and Manchester City, and the fact that a former Malaga coach Manuel Pellegrini has taken Citizens looked to be in a favor of the club from Etihad. But eventually prevailed player's desire to play for Real Madrid.
Now a former club of Isco,Malaga,thanked him :
"Málaga CF would like to thank Isco and his family for his commitment, dedication and impeccable conduct as a Málaga player", as well as "all of the wonderful moments he has give the 'Blanquiazul' fans," read a statement by the club.
"Likewise, the club would like to wish the player from Arroyo de la Miel the best of luck and a successful future,"