Mourinho footballers this Sunday host Valencia at Santiago Bernabeu,and with possible win they will make a big step towards winning the Primera Liga title.If they manage to score at least one goal,Real Madrid will break another record,scoring in last 41 games.
Real Madrid team was absolutely brilliant this season, we can freely say that, when you take that this team recorded only 2 defeats and three draws and how they provided a huge points margin to its biggest rival,Barcelona,Real Madrid made ​​a big step forward compared to the last two seasons, both at home and on the European scene.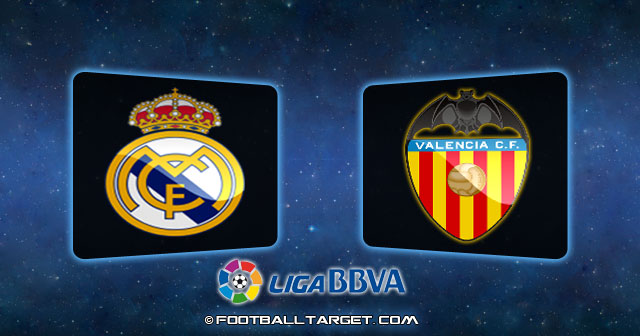 But,no matter regardless to everything they accomplished until now, these players will still need another dose of energy to make this final stage of the season how they planed,as they all could ruin with few bad results.
The next few weeks will be crucial for the Jose Mourinho team, ​​where the two meetings to determine whether this team is ready to lift the cup, because after a duel with Valencia, Real Madrid players are playing away match with Atletico Madrid at Vicente Calderon stadium ,and if they accomplish in these two meeting ,two wins, they will make a great progress towards the long expected Primera title and would meet with Barcelona in the match what could represent to them only a formality .
Angel Di Maria is returning to first team after recovering from an injury while in the composition also should be found Sami Khedira.
Sergio Ramos is suspended for this match and he will not be able to play while Hamit Altintop is injured ,so we coudl see a 4-2-3-1 formation in which there could be found Casillas, Arbeloa, Pepe, Albiol, Marcelo, Alonso, Khedira, Di Maria, Ozil, Ronaldo and Benzema.
Just when all thought in how much difficult situation is Valencia in as they form was in a declining path, Unai Emery player done a good job on their home pitch in the second match, where they record a high victory of 4-0 over AZ Alkmaar and placed themselves in the semifinals of the European League.
However, their finishing among the top four teams in the Primera Liga is still under question mark because the Valencia was just three points ahead the fifth team, Levante,who won today, so this match with Real Madrid means a lot for them.
As for this game Valencia could start with a 4-2-3-1 formation, with Guaita, Barragan, Rami, Ruiz, Alba, Parejo, Albelda, Pablo Hernandez, Jonas, Piatti and Soldado in the first team.
Prediction : Real Madrid doesn't have an easy task no matter in what the series of convincing results they are, but it is certain that neither the Valencia players are going to finish this game better than last team,so over 2,5 goal would be the best pick for this game.