The Chillean striker , Alexis Sanchez admits that he's concerned more about referees than their next opponent, Brazil.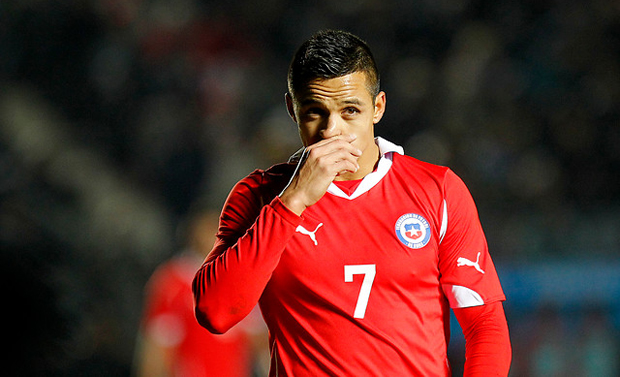 FC Barcelona star , Alexis Sanchez says before the match that he is more worried about the referees than their opponent , World Cup hosts , Brazil.
Chile will face Brazil tomorrow at first knock out stage , and World Cup hosts are considered the favourites of this match. Meanwhile Sanchez makes public his concerns about the referees.
Brazil has been awarded with a soft penalty at the opening game vs Croatia and a offside goal by Fred in their last match vs Cameroon.
Howard Webb is selected as the referee for this match , wich will be played at Belo Horizonte on Saturday.
"I think Brazil is the team with the best defence," Alexis said.
"They've got great quality in their squad, and I'm really happy we are going to play against Brazil and Neymar.
"My worry is the referee, but we'll see."
Sanchez has been the key player for Chile in this tournament scoring once and giving 1 assist at the opening game.