For sure derby of the Bundesliga 2nd round as the reigning champion, Pep Guardiola's Bayern Munich travels to Gelsenkirchen where Jens Keller's side, Schalke 04 awaits them hoping to bounce back after poor results.
Schalke vs Bayern Munich Live Stream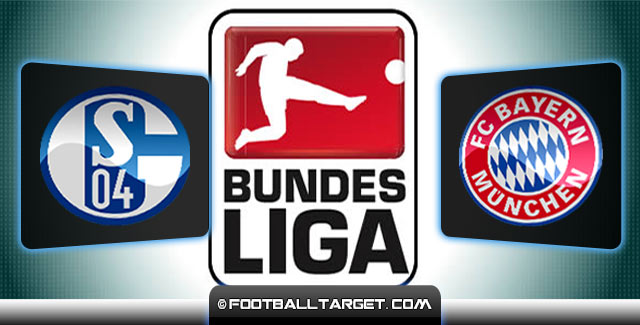 Schalke 04 opened this season with two defeats, both on tour, against Hannover 2-1 while against D.Dresden in the DFB-Pokal they were knocked out with the same result 2-1. Before that Schalke 04 failed to win in the last 4 friendly encounters. Against the Premier league teams, Tottenham, West Ham and Newcastle Schalke 04 have lost, while Jens Keller's side managed to get a 1-1 draw against VfL Bochum. Bayern Munich definetly comes in the bad time for Jens Keller's side who were trashed both times last season against Bayern Munich. In Munich 5-1 and at home 0-4.
The last time Schalke 04 managed to beat the Bavarians giant , was back in 2010 and since then Bayern Munich have scored 23 goals to Schalke while they conceded only two. This proves that even this a derby match, and should be a tough trip for anyone , Bayern Knows how to play it.
Although Schalke 04 took against Hannover 96 they managed to lose it. Team was boosted by a return of Höwedes, who took his place in defence, while Ayhan was on the right side, and Draxler in midfield.
At the beginning of the second part Huntelaar has scored an opener, but only three minutes later they conceded two and lost the game.
Most players, especially in midfield have failed and therefore we can now expect some changes. Handicap for the home team is injury of Kolasinec, who's lost on a long-term, so it is now possible to Howedes covers the left flank as in the national team.
In this case, Kirchhoff should jump on the stopper and defensive midfield instead of weak Boateng, should play Hoger. The problem is Huntelaar, who is ill, and if he is not ready Choupo-Moting will take his place, while in the midfield will be back Meyer and Sam. Jefferson Farfan, Atsuto Uchida, Leon Goretzka and Fabian Giefer are sidelined due to injuries.
Schalke 04 probable lineup : Fahrmann – Ayhan, Kirchhoff, Matip, Howedes – Neustadter, Hoger – M.Meyer, Draxler, Choupo-Moting – Huntelaar(Sam)
Bayern have their own problems with injuries as Javi Martinez, Bastian Schweinsteiger and Thiago Alcantara are out, Rafinha is battling an ankle injury and Franck Ribery is still carrying a knock and wont play. Guardiola acted fast after injury of Martinez and the club have signed AS Roma defender Benatia and Real Madrid midfielder Xabi Alonso but it remains unsure will they start from the first minute.
Despite injury list, like Schalke 04, Bayer Munich struggled but in the first round against Wolfsburg but luckily they won it with 2-1 most thankfully to Robben who enrolled a goal and assist. DFB Pokal's win against Munster is not a measure and before these two games, Bayern have suffered the Super Cup defeat 3-0 to Borussia Dortmund.
They were defeated in Dortmund in the Super Cup, winning the Cup against Munster is not a measure, and have struggled mightily with Wolfsburg in the first round and were the darlings of luck, because the guests are easily able to point.
Bayern Munich probable lineup : Neuer – J.Boateng, Dante, Badstuber – Lahm, Gaudino, Alaba, J.Bernat – Robben(M.Gotze), T.Muller – Lewandowski
Match Prediction : Recent history is on Bayern's side. The Current form of the host and the injury list doesnt suggest that Schalke 04 have currently what it takes to beat Bayern and the Bavarians should enter another derby win.