After 5 rounds without a win Spurs finally "stopped the bleeding" when they beat Swansea at home and save 5 points ahead of his companions. Sunderland has once again proved that "there is a secret link" between them and United, they seized the point from City and helped Manchester United in the fight for the Premier league title.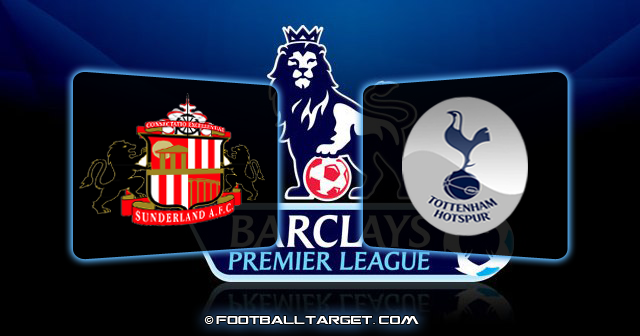 Scandinavians in the Sunderland ranks came to the head Manchester City, and probably the title. Swede Larsson scored two goals, one Denmark footballer Bendtner, whit which they made the biggest surprise of the last rounds, and unfortunate City now lags behind the United 5 points. "Black Cats" as the nickname of Sunderland's players have a stable position, they are nine on the table and although they cant reach leading positions in Europe, at least they have no worries about survival in Premier league.
The away defeats to Blackburn teams and relegation from the FA Cup competition at the hands of Everton, seemed to have stopped the team spirit in which players have fallen. But Sunderland's team did not need much time to show that they are slowly becoming a team that would normally reside predominantly in the middle of the table.Players of coach Martin O'Neill played an excellent match at Etihad Stadium and torn a point from Man City,altought the could take all three.
By the end of the championship they will play relaxed and be so-called "spoiling factor", which can spoil everyone plans. There is no doubt that they will try do everything to tore some points from Spurs, although there are some Sunderland fans who would rather let Tottenham, then with the victory helped Newcastle to jump them and ends up in the Champions League.
3-1 victory over the team from Swansea has proved that Tottenham team slowly finding something that they have lost in previous matches and it is certain that the solid game and high victory will have a certain impact on all players at this meeting in which they will try to go to win and keep they fourth place intact.
The only Spurs problem is that they are currently in a series of five matches without away win in all competitions, but this bad side perfomance has to be broken sooner or later
Team news :
Sunderland : DefendersWes Brown (knee),John O'Shea (calf) and Titus Bramble (Achilles tendon) will miss out this game.
Tottenham : Tom Huddlestone and Michael Dawson (both ankle) are unavailable.William Gallas has returned to the team after recovering from injury
Recent form
Sunderland: LDWLWD
Tottenham: LLLDDW
Probable lineup :
Sunderland – Mignolet;Bardsley, Kilgallon, Turner, Bridge ;Larsson, Cattermole, Gardner, McClean;Sessegnon ;Bendtner
Tottenham – Friedel;Walker, Gallas, Kaboul, Assou-Ekotto;Lennon, Parker, Modric, Bale,Van der Vaart ; Adebayor
Prediction : Sunderland can play relaxed this game,and this season results shows that they are capable to trouble all opponents.However,Spurs need to win,to secure fourth place intact,i am not sure will they manage to do so agaonst Sunderland,but we could expect some goals,so over 2,5 goals will be probably the best option to take here,or both teams to score.
Watch this match live from our live stream section .