St. Jakob-Park — Basel
Match : Switzerland vs Germany Live stream,Preview
May 26, 2012 12:00 PM EDT
The Swiss are not qualified for the European Championship, but they played some great matches in the recent past, especially against big, powerful team. For Germany this is the penultimate test ahead of Euro 2012 and of course it is very important for them how they will play this game, especially because they are defeated in the last game they played.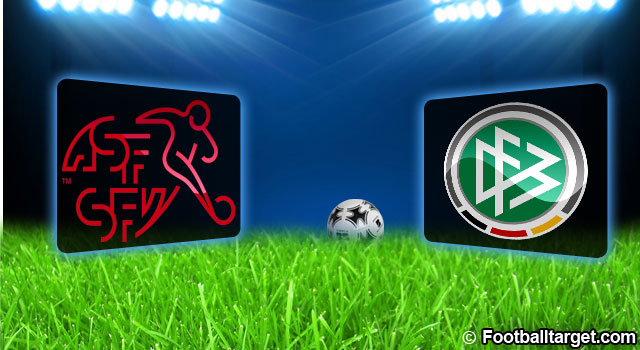 This friendly match will be played in Basel, which means that Switzerland is the host and that they have only an additional motive, but given the name and quality of opponents, of course and of a great rivalry, a special motivation for them is not necessary.
As far as for theirs mutual games, the last three wonGermans. In the last played in 2008, also in Basel ,Germany celebrated with a convincing 4-0.
Switzerland is one of those European teams that can be called unpleasant, but not too much quality one.
More specifically, you can never know when they will play a superb game, and when they completely fail. Exactly because of it they did not qualifed for this years Euro competition, where they had a very good chance to be at least second.
They miss the chance because they failed in a crucial match against Wales, although they with England played at Wembley 2-2. After that, in a friendly match they managed with the Dutch to play without a goals, but the last friendly match against Argentina, however, they lost with 3:1, although a few minutes before the end was 1-1.
Noticeably they in the team introduced some younger players where for some time there are no experienced Basel strikers , Frei and Streller. Against Germany in the team does not have a player older than 30 years, but some of them in their clubs play a significant role.
Especially they are "young" in the attack and midfield, where most players play who have proven themselves in the U21 selection, and some, such as goalkeeper and striker Benaglio Derdiyok, aree playing in Bundesliga.Selector Ottmar Hitzfeld announced strongest team available from the first minute
Switzerland probable lineup: Benaglio – Lichtsteiner, Senderos, Djourou, Ziegler – Inler, Dzemaili – Shaqiri, G.Xhaka, Mehmedi – Derdiyok.
Germany as one of the biggest favorites of the European Championship, in this football match of course expect to win, even though coach Joachim Low for now is playing little with tactics. Germany in great style gone through the qualifications in which thex simply trample all in front of them and the first qualified for the Euro 2012.
Even in friendly matches they have not relaxed so much and mostly won with a pair of draws and just two defeats.Interestingly, both of them they experienced playing at home, but it was surprising the one against Australia, while they lost and the last played match at the end of February,from France.
Of course, in that game they played in a combined team, which still does not fully justify the defeat.
Selector Low has released a wider list of 27 names from which already has falles some players like Aoga, Rolfes, Trasch or attackers Kiesling and Helmes.
For this experiment a friendly, Low will not count on players from Bayern Munich, who have received a few days to recover from a shocking defeat in the Champions League final, which means that they will be considerably weakened, as Bavarian giant gives representatives who were also carriers of the games in the qualifiers.
However, even without them Germany is very strong, led by players from champions Borussia Dortmund and a few internationals. The attack will play only recovered Lazio player Miroslav Klose, and the midfield will be led by Real's Ozil, who also complained on some minor injuries.
Germany probable lineup : Wiese – Howedes, Mertesacker, Hummels, Schmelzer – Khedira, Gundogan – Reus, Ozil, Podolski – Klose
Prediction : Swiss definetly will have a big motive to win this game,but Germany no matter that this match is a friendly one, and even they will not be in the strongest lineup, they will rush to the victory, which according to us and should be.Germany to win.