Although in the recently ended season, Borussia Dortmund wasn't impressive as usualy, BVB did not lack of fans support.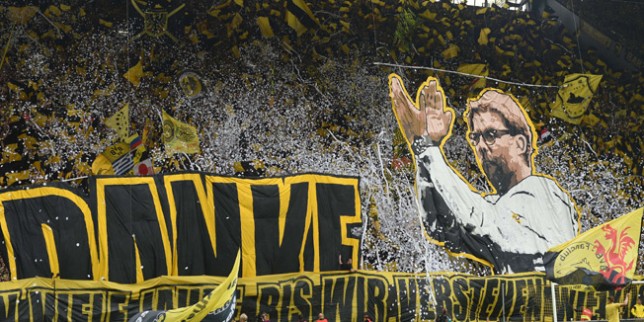 Borussia Dortmund is still recovering from a shocking season in which the club has avoided the Bundesliga drop and failed to secure Champions league place. More over, from a departure of Jurgen Klopp. Still despite a bad season Borussia Dortmund have never lost a support from the stands.
Borussia Dortmund's matches on average watched 80,424 fans, which is the highest in Europe.
On the second place is Barcelona (77,632 viewers), followed by Manchester United (75 335), Real Madrid (73,081) and Bayern Munich (72,882).
Even 54 907 fans of Borussia Dortmund has their season tickets for next season, while available to others only 93 season tickets remained.