When it comes to football, the most important things needed are football skills, technique, pace, determination. But on another side, there are things which are equally important and those are the players athletic capability, like stamina .
To avoid the possibility of injury, when it comes to players training and duels on the pitch , football players of course need to train a lot, not only on the pitch and with things related to football such as technique, theory, attacking or defensive part, they also need to train a lot outside of anything related to football.
That includes a lot of training in the gym, so that the player can gain their body mass and keep it in shape. Player's muscles are another key part , because the muscles are the ones which are lifting all those heavy training loads and blows on the pitch.
Let us explain a little about this part, it's not only about what goes on in the gym and building muscles! To keep the body in shape for all of this, the player's nutrition plan is probably even more important than all of this.
Let us explain a little this part, it's not only about gym, and building muscles ! To keep body in the shape for all of this, players nutrition plan is probably even more important than all of this.
The key to getting your day off to a great start is whole grain cereal, fruit and a whey protein shake: a combination that optimizes training by kick-starting the metabolism and aiding protein absorption and muscle development. Aided by branch chained amino acids (BCAAs), this is how players like Cristiano Ronaldo and others could improve their endurance and strength during preseason training.
Half an hour before training, an energizing drink and some creatine capsules will provide vital carbohydrates and BCAAs.But this is not all. Equally important are players meals after the match , which need to be a light ones, like light lunch of chicken, pasta, salad and a recovery shake should be followed by a power nap, allowing the muscles to vitally restore glucose supplies aided by the earlier protein absorption.
The post-lunch drill means heading for the gym for Football Strength and Power Training. A little extra muscle is considered to be a big advantage for a footballer in regard to preventing injuries and better on-field performance. Weightlifting for footballers is usually explosive with a maximum of five repetitions. Exercises are front squats, power cleans and bench presses – 5 sets each.
Now, when we covered all, here it is , our list of the Top 5 Strongest Football Players ( we will focus only on the top football leagues) :
1.Didier Drogba – led Chelsea to the Champions League title with his goalscoring and leadership abilities. although Didier is not so young anymore, Ivorian and now Galatasaray forward has a real upper body power and lower body strength. Defenders surley have a night mare over him, and his physical strength is the reason for adding him at the top of the list.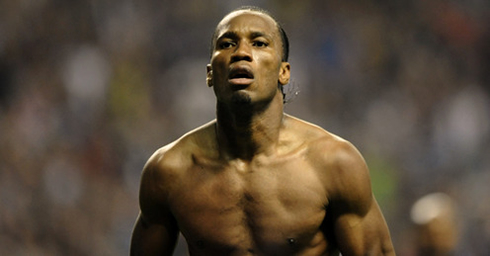 2.Hulk – The Brazilian forward-winger, Hulk , is maybe best explained with the Marvel's superhero "Hulk". When you seen him at the pitch, you can not notice his body mass and muscle shape. Currently , Hulk is playing for the Russian club, Zenit St.Petersburg.
3.Cristiano Ronaldo – over the years, one of the world best players, the Portuguese has increased his physical strength, and put on a lot of muscles, since his time at Sporting Lisbon and Manchester United. Real Madrid star, and first goalscorer . Ronaldo´s strength can be seen in matches, where his speed, strength on the feet as well as his incredible jump power often decide a winner.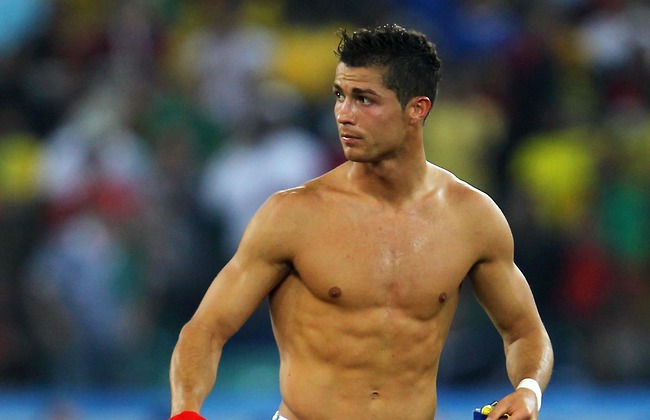 4.Zlatan Ibrahimovic – Anyone who watches football, physical strength of Ibrahimovc is often self explained. Stats are saying enough, as Ibrahimovic was a top strikers in many leagues,and he is using his height combined with his strength in a very good way.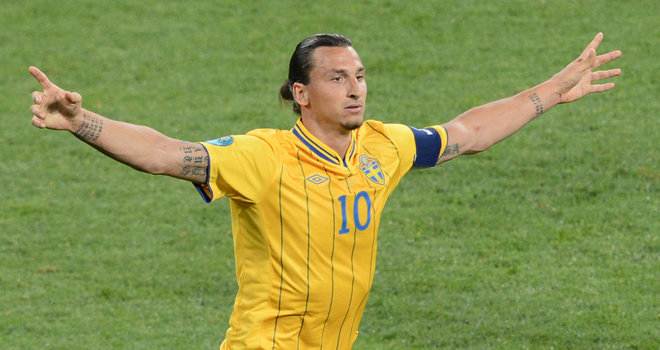 5.Yaya Toure – Another Ivorian player, Manchester City midfielder , looks like an impassable rock in City midfield. Over the years, his physical strength and height were his sign, but Toure improved a lot and his technique and surely can be pointed out as one of the key players of Manchester City.
As there are few other players who could easily be on this list, and we decided to go only for the top five, a few players like Bruno Alves , Lukaku, Ramos, Prince Boateng, Puyol regarding their physical strength, could be on the shorter list.