The former coach of Porto and Chelsea expressly has returned to the Premier League. With Tottenham, Villas-Boas signed for three years, and Daniel Levy secured him 90 million euros for the transfers.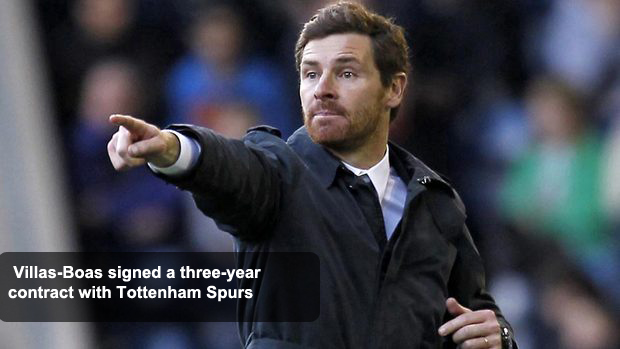 Portuguese coach Andre Villas-Boas (34) without a job was less than four months.Portuguese has signed a three-year contract with Tottenham where he will succeed Harry Redknapp who split up with Spurs three weeks ago.
For Spurs coach were mentioned Laurent Blanc, Roberto Martinez, Fabio Capello and former Tottenham player Jürgen Klinsmann,but Daniel Levy decided for the former Porto coach.
– Tottenham is a club with a rich tradition and fantastic fans. Several times I talked with the President Levy and members of the board and our views on the development and future of the club are the same.
This is a team with which every coach wants to work, I believe that we can achieve great success in the following seasons – said Villas-Boas.
– We always want to improve the club. We want to preserve most of the team players this summer and to strengthen the positions in which we are a little weaker – said Levy.