Derby game of the Premier league round 3 in which at White Hart Lane the Tottenham Hotspur looking to take revenge against Liverpool for the last season's two heavy defeats ,5-0 and 4-0. Tottenham are with two wins while Brendan Rodgers's side have a win against Southampton at home and a 3-1 defeat to Man City.
PREMIER LEAGUE
Tottenham vs Liverpool Live Streams
August 31, 2014 • 13:30 • White Hart Lane, London
Referee: P. Dowd
Match highlights – available after the game end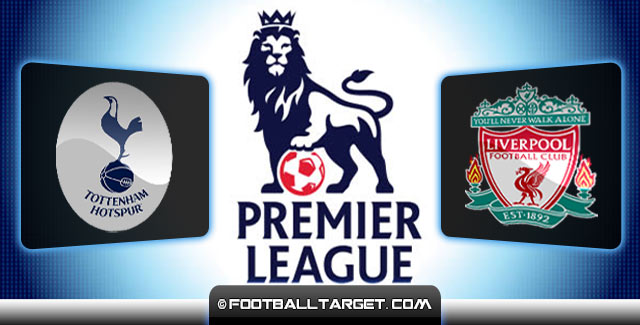 A heavy 5-0 defeat at White Hart Lane is something that The North Londoners want to forget and the best way to do that is to beat Liverpool this Sunday. The Spurs have a better momentum, the new boss, Pochettino is doing a great job, and the team have enrolled two opening wins, 1-0 away at West Ham and 4-0 against the QPR.
In the last round of the Europa league qualifications Tottenham secured their place with two wins 2-1 and at home 3-0 against AEL from Cipar. This Thursday Pochettino even gave a rest to almost the whole first team, to spare them for the Premier league encounter with the Reds.
"It is a new season, I think a different style, different philosophy," said Pochettino. "Liverpool invested a lot of money this summer and we went another way.
"We believe in our squad and add some players for the balance. Two different ways [of approaching things]."
Last week against QPR Chadli was a double scorer, while a great game gave Adebayor, Lamela and Eriksen, so Pochettino has no reason to change anything in that part of the team.
On the other hand, in defensive part Walker is still missing, Roberto Soldado has a neck issues, while the recent acquisition from Sevilla, defender Fazio, is likely to start on the bench.
Tottenham probable lineup : Lloris – Dier, Kaboul, Vertonghen, Rose – Capoue, Bentaleb – Lamela, Eriksen, Chadli – Adebayor
Departure of Luis Suarez who joined the Catalan giant, Barcelona FC was obvious in the first two matches of the new Premier league season. The Reds have won the home game against Southampton 2-1 but it wasnt an easy win. While against Man City away 3-1 defeat suggest that Rodgers needs more time to compensate a miss of Suarez. Therefore this week the Reds have signed the "Why Always Him" Mario Balotelli from the Italian AC Milan. Still, Rodgers doesn't expect Balotelli to bring glory overnight.
"Mario is fine, he has settled in very well. He has looked fantastic in training and he is a good lad. The focus is very much on his football and he has done very well," said Rodgers on Friday.
"This is not the Mario Balotelli show. He's a good player and a talented player but he has a lot of work to do here.
"We've got a number of top-class players. The star of this team will always be the team."
Against Man City most errors happen in the last line, where the new duo Lovren and Moreno have played but Rodgers has announced that he would be patient with them and they will probably get a chance against Tottenham.
Beside them this summer's signing defender Manquillo , midfielder Emre Can and winger Markovic could be in the starting lineup , while the recent acquisition Balotteli probably will wait for his chance on the bench. Defenders Johnson and Flanagan and midfielders Lalani and Lucas are sidelined due to injuries.
Liverpool probable lineup : Mignolet – Manquillo, Lovren, Skrtel, Moreno – Henderson, Emre Can, Gerrard – Sterling, Sturridge, Marković