PREMIER LEAGUE
Tottenham vs Manchester United Live Stream
December 28, 2014 • 12:00 • White Hart Lane, London
Referee: J. Moss
Match Highlights & Full Match Replay – after the game end
A derby match of the Premier league's 19th round in which Pochettino's team, Tottenham Hotspur boosted by three wins in a row welcome Louis van Gaal's side, Manchester United, who are unbeaten in their last eight matches.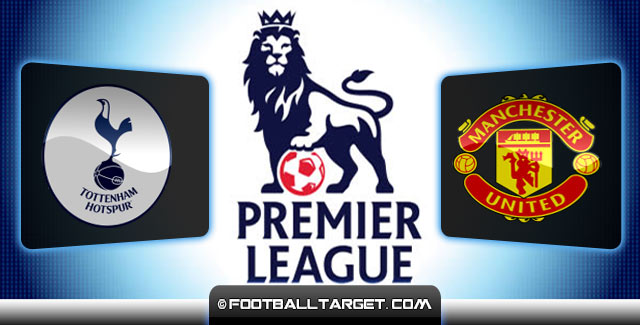 Tottenham
Although Tottenham Hotspur merged three wins with a 2-1 win over Leicester City and jumped to the seventh, The Spurs game was not so good. Leiecester City was unlucky, with hitting few goals posts, and missing good chances. Still the win is what counts and now Tottenham welcome the Red Devils who sit on the third with 5 points more.
Sunday's clash will be a real test of how much can inconclusive Tottenham do with only three players which could receive a "better grade" this season, and that are midfielder Eriksen, young striker Kane and the great French goalkeeper Lloris.
– From Leicester we can be satisfied with only three points, and lack of concentration and any relaxation is easily punished. Leicester did not do it, but Manchester United is much more dangerous team, said Pochettino, who most likely will try to strengthen the midfield with Mason.
– We need to enter the match with courage and to fight in every action and every duel, but also be smart because at back as United is in great shape – said Tottenham boss, Mauricio Pochettino, who clearly intends to apply cautious tactic and to look for goals from counter-attacks.
Mauricio Pochettino praises his players' desire, yet conceded they were perhaps fortunate to win 2-1 at Leicester City. Manager Nigel Pearson insisted he will not "stick his head in the sand" after Leicester City fell six points adrift of the safety line in the English Premier League.
Tottenham probable lineup : Lloris – Walker, Fazio, Vertonghen, Rose – Bentaleb, Mason – Lamela, Eriksen, Chadli – Kane
Man Utd
Without a lot of trouble Manchester United led by superb Wayne Rooney smashed three in Newcastle's net and won the game 3-1. Rooney's new role seems to doing a trick for Man Utd. Rooney scored twice and Robin van Persie third. How much Rooney enjoys in his new role, suggest the fact that he compared himself with the Red Devils legend, Paul Scholes.
– It is a role that I can play, and the coach allowed me to move forward from my position and to enter the box.
I play like Scholes did, he in a lot of situations in his career followed the ball from the wing (cross) and ran into the empty space, and now I'm doing the same thing. That's how I scored two goals against Newcastle.
It's nice to win, it's nice to score, and I'm thrilled my game and I do expect more of the same – said Wayne Roney, who in 13 appearances against Tottenham nine times was the scorer, so it is certainly that Manchester United players are optimistic ahead of clash at White Hart Lane, although Red Devils will not be complete.
Fellaini and Januzaj are sick, Blind and Rojo injured, and Di Maria was injured in training on Thursday and probably will have to miss this match.
"Rooney ? I am satisfied with his game against Newcastle, he has capacity to run for 90 minutes and that's why I use him on that position," said Louis van Gaal.
Manchester United head coach Louis van Gaal discussed his side's 3-1 win over Newcastle United in the English Premier League on Friday (26 December), while his counterpart rued the injury crisis gripping the club.
"The signs have been good in recent weeks," Carrick told Manchester United's official website.
"We were bitterly disappointed not to win last week [United drew 1-1 at Aston Villa] but we beat Newcastle and now have two big away games [at Tottenham and Stoke]. They will be a good test for us to see where we are at.
"We're continuing to look up and will continue to try to catch them [City and Chelsea].
"We're not satisfied with third – it's obviously an improvement and we're getting better, but we want to keep looking up.
"Going to Tottenham is always a tough game and to go there two days after the Newcastle match at 12 noon makes it very tough.
"But we have to get ourselves ready for that and it's the same for them as well. It's a game we look forward to and we go there confident."
Man Utd probable lineup : de Gea – Jones, Smalling, Evans – Carrick – Valencia, Mata, Rooney, Young – Falcao, van Persie