Pre Match : Ukraine vs France Preview,Team News, Live Stream,Lineups World Cup Qualifying – Uefa
November 15, 2013 7:45 PM GMT
NSK Olimpijs'kyj — Kyiv (Kiev)
Watch Ukraine vs France Preview Live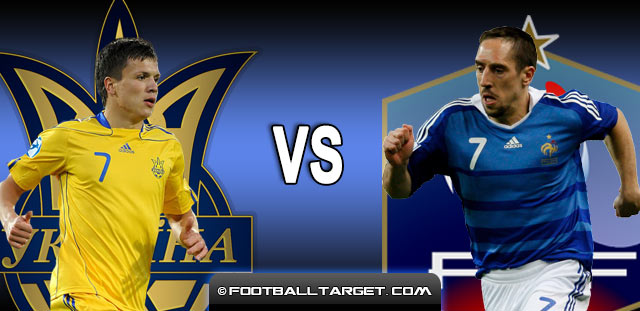 Ukraine and Mikhail Fomenko's men, who are unbeaten in 11 games, host The 1998 world champions ,France, on Friday evening with both countries desperate for a World Cup place. Held over two legs, their play-off tie will conclude in Paris next Tuesday.
In Ukraine's camp they don't have too much respect for the French before the barrage match as they announced that in the first match at home they will try to win.
Their optimism has a very much cover, knowing the fact that currently Mikhail Fomenko's men are in the series of nine wins and two draws . Respectable results which ensured them a second place in their qualification group.
Here it should be noted that until the end, they were very close to direct placement to Brazil , but in the crucial match against England at home they played only 0-0.
Of course against the French expects them an extremely difficult job , primarily because the famous Tricolour in their ranks have great individuals, but at the same time , Ukrainian coach Fomenko is trusting in a collective and focused approach of his chosen men primarily on the defensive .
On the other hand , in the attack they are often some rotation , so it can easily happen that Mikhail Fomenko surprises us once more, especially since he doesn't have problems with injured players.
As for the French, they await this matches in good mood, considering that in the last two qualification matches they routinely come up with to win over Belarus and Finland , while in this period and in a friendly match with Australia they celebrated with even 6:0 .
Otherwise , they were at one time even on the first place in their group ahead of Spain, but then in a crucial match against Spain they were defeated at home with 1:0 and even then it was clear that France would have to play the barrage to secure World Cup place .
Of course , many experts agree that France´s place is at WC 2014, as they have in their ranks a number of great individuals , like Ribery , Cabaye, Pogba, Varane, Benzema and Nasri , but also French have the role of favorites in these two matches against Ukraine.
That's why the coach Deschamps mobilized forces maximum and called all the best that he has, including talented Varane and Pogba , who have some minor injuries any until recently both have played for the younger ones selection of France.
Deschamps is aware of Ukraine´s strenght but also he is fully aware of his team and he believes in success
"We're playing two games in five days with no points at stake. Our goal is crystal clear – to qualify for the World Cup."
Due to injuries and bad form defender Ramy , midfielders Capoue and Kondogbia, and attackers Gomis and Menez were not called up for this two games.
Team Lineups
Probable starting lineup of Ukraine: Pyatov – Fedetsky, Khacheridi, Rakitsky, Shevchuk – Stepanenko, Edmar – Gusev, Yarmolenko, Konoplyanka – Zozulya
Probable starting lineup of France: Lloris – Debuchy, Varane, Koscielny, Evra – Matuidi, Pogba – Nasri, Valbuena, Ribery – Benzema
Match Prediction:
Of course that for these two barrage matches are very difficult to expect that any of the selectors takes a higher risk , and therefore in this first match between Ukraine and France in Kiev we don't expect a lot of goals. Under 3 is our prediction.