Only a days after repeating success from 2009, when under Pep Guardiola Barca took all three trophies (treble), at the Camp Nou they already started preparing for the future.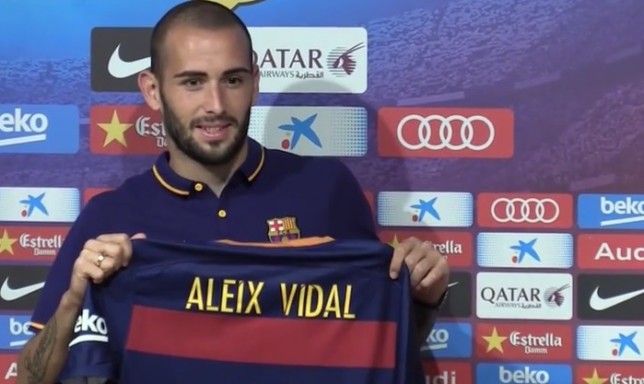 Dani Alves' future at Barcelona is doubtful, so the Catalans have already found his replacement. The 25-year-old Aleix Vidal has signed a five-year deal with the newly crowned champions of Europe.
The 25-year-old, who joined Sevilla last summer, has agreed a five-year deal with the newly crowned champions of Europe in a deal reportedly worth €10 million.
Aleix Vidal is a fantastic right wing who played the same position in Sevilla and he did it amazingly. Therefor Barca brought him in to replace Dani Alves at right back. Alves reportedly has failed to agree terms on a new contract with the club.
To recall, Dani Alves has arrived also from Sevilla back in 2008, at the invitation of Pep Guardiola and in his time at Barca Alves has set some high standards, which most likely Vidal could follow. In 47 appearances for Sevilla FC in all competitions last season, Vidal has scored four goals and registered 11 assists.
'It's a dream come true' – Vidal
After passing a medical Vidal Barcelona unveiled Vidal at Camp Nou where as the youngster he started at age of 15 his football career.
Considering the transfer ban of Barca which is still ON, Vidal would be unable to play for the Blaugrana until January 2016 at the earliest.
"After the birth of my daughter, this is the most important day of my life. I'm back at what used to be my home. If it's the start of a winning cycle then so much the better.
"I only played my first games at full-back last season, but it's up to the manager where I play."
"I don't feel pressure about competing against one of the best full-backs in the world. I think it's a challenge. I'm relaxed. I know what I can do and contribute and if Alves stays, then the competition will be excellent for him and for me.