In the final game of the 13th round of English soccer league, also the derby match between the current European champion and the current English champion, Chelsea at Stamford Bridge hosted Manchester City with the new manager Rafael Benitez on the bench …
In short, both teams have not shown anything worth mentioning in rainy conditions that existed in west London. Chelsea has sent only one, and City five shots on the goal, but none of them was a hundred percent chance.
In the ranks of hosts the best were Juan Mata and Hazard who have caused a lot of problems to City's defense, however, Torres was again indisposed. On the other hand, Man City also had a "Torres" in the shape and form of the Argentinian Aguero.
Aguero had the best chance of the match in the 40th minute when Edin Dzeko made a cross but Aguero from five meters from goal with a header send a ball straight into the hands of Chelsea goalkeeper .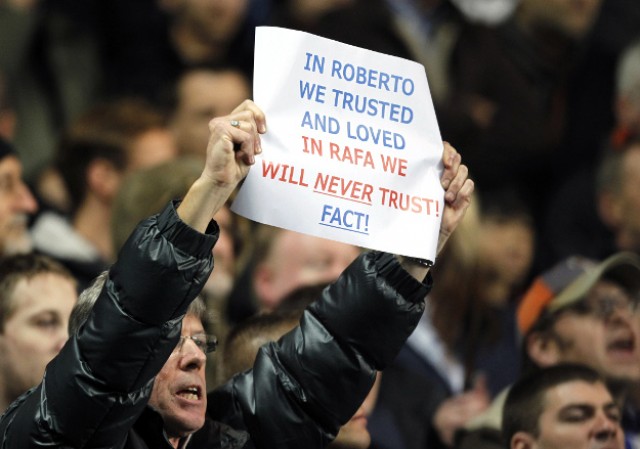 Benitez as Chelsea's new manager (succeeding Roberto Di Matteo) was welcomed as an "enemy" from Chelsea fans, which honored him with the song "We don't need you here," ahead of the meeting.