ONE of the best Chilean players and Juventus player Arturo Vidal participated in a car accident, but he and his wife who was with him in the car passed without any serious injuries.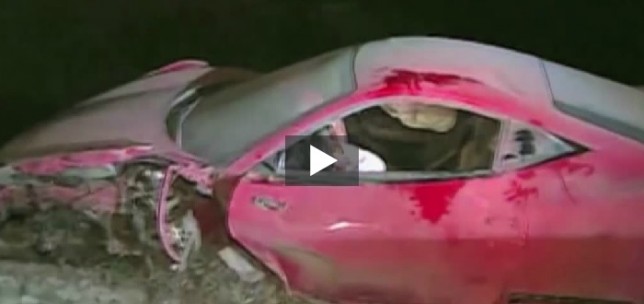 The 28-year-old Vidal under the influence of alcohol according to local media reports, Vidal and his wife Maria Teresa Matus collided with another car as they drove home from a casino and crashed the expensive Ferrari.
Upon arrival of the police it was determined that Vidal was under the influence of alcohol, and was insulting the police officers: You can cuff me, but you'll f*** Chile".
"I let everyone down," a tearful Vidal said as he was released, while Chile coach Jorge Sampaoli is calming down the whole situation and claims that Vidal won't be suspended.
I don't think it's as major as some have said," said coach Jorge Sampaoli.
"We have not decided to suspend him."
Later on, Vidal decided to post a video message on Youtube in which he claims the accident was not caused by him, and to appologize to fans as well to assure them that he's fine.
"Unfortunately, I had a car accident. Fortunately, we are all alive and well, thank you for your concern."
" I'm sorry. I disappoint you all and really I am ashamed of this. You gave me a second chance and I will do everything to take it," said Vidal, in tears at the press conference after learning that he will stay in the team, despite the incident.