In the Serie A big derby between two unbeaten teams,Juventus and Napoli, two teams who have shared the first place with 19 points after seven matches without defeat,one of them finally slipped.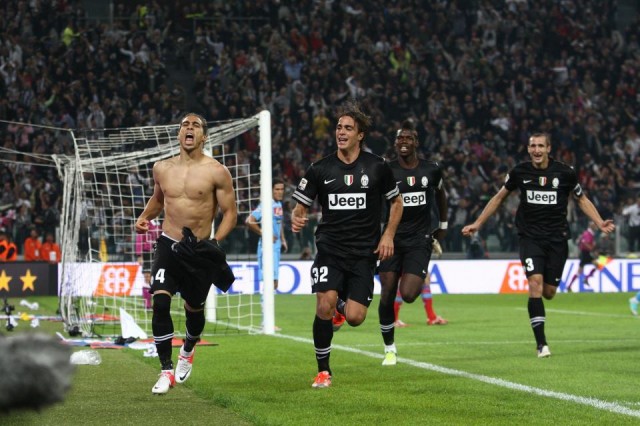 It was Napoli,and Juventus secured another win in the last 10 minutes of the match.With this victory the current Italian champion stretched their run to 47 undefeated matches.
After the first 45 minutes there were no goals, and the biggest opportunity missed Edinson Cavani from a free kick when he hit the crossbar. Napoli held "zero" until the 80th minute when Martin Caceres brought Juventus into the lead.Two minutes later victory for Juventus has confirmed Pogba .
Match Highlights : Juventus 2-0 Napoli

or

Full match video will be added later