Croatia has lost from Spain 0-1, the last match for them at this European championship in Poland/Ukraine.
Croatian fought heroically  against European and World champions,Spain, and held them in uncertainty until the last minute. However, the path to the goal of Casillas Croats,did not find, and the referee did not "help" them at all..
It must be said that German referee heavily damaged Croatia in this game by not pointing to the penalty spot two times.Spain news media Marca even admitted that the referee needed to award at least one penalty kick for Croatia.
First W. Stark mistake ;Ramos foul on Mandzukic,No cards,and Marca admitted it was a penalty
Even the goal which Spaniard have scored was on the edge of offside,when Jesus Navas scored in the 87th minute.
Minute before that was obvious penalty inside the Spanish penalty box on Croatian defender Corluka.
Lot of tales about this match and referee will certainly be these days.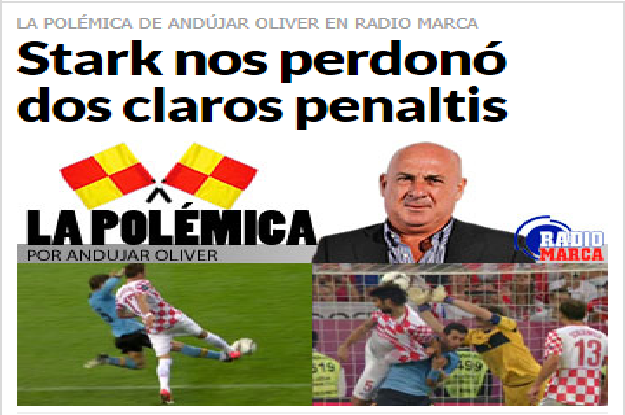 After the 1-0 lead,the game was practically finished and there were no more real chances.Croatia fall off from this European championship,while Italy manage to beat Ireland with 2-0 and so they won the second place in the group  and will continue their road at Euro 2012 in Poland /Ukraine.
Highlights: Spain 1-0 Croatia

Full match video and full match highlights are coming soon.