The FA Cup in recent years hasn't all been that fun. It's barely gathered any excitement and let's face it, it's had a touch of Capital One Cup about it. Gone the days of Ricky Villa and Ronnie Radford. Well, that was until this year. The magic is back and there's been more than few rabbits pulled out of the hat.
Bradford have slayed giants. Middlesbrough quietened Manchester City in their own back yard, and Manchester United stumbled into the last 16 only just seeing off Yeovil, Cambridge, and Preston.
The Quarter-Finals saw pitch invasions, sendings off, and quite possibly the worst pitch in cup history, and we don't know about you, but we are already counting down the days until Semi-Final weekend.
But who's going to win? Who's going to take the mantle from Arsenal?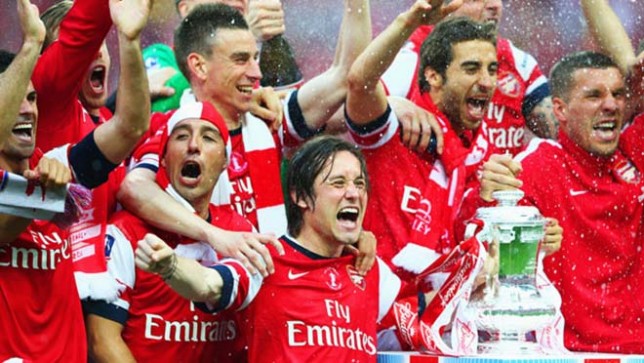 Well, the favourites are in fact the Gunners themselves. They saw off Manchester United in the Quarters and will face either Bradford or Reading at Wembley in the Semi-Final. Last year's competition showed they're more than capable of going all the way and with Alexis Sanchez on board to frighten the life out of lesser opposition, their place in the Final looks almost a dead cert.
Although of course Bradford and Reading will have something to say about that. The Bantams have already put four past Chelsea this season providing one of the FA Cup's magic moments not just of this season but of all time.
And they're no strangers to beating Arsenal either beating Arsene Wenger's men in a penalty shootout to take them into the League Cup Semi-Final just two seasons ago.
However, both Liverpool and Aston Villa have had their moments this season and are both in a fine bit of form with Brendan Rodgers' men the in-form team in the Premier League and Aston Villa seeing a slight resurgence following the appointment of Tim Sherwood.
Those two will go head to head should the Reds overcome a tricky replay at Blackburn, and in Steven Gerrard's last year, they'll be desperate to pick up a piece of silverware.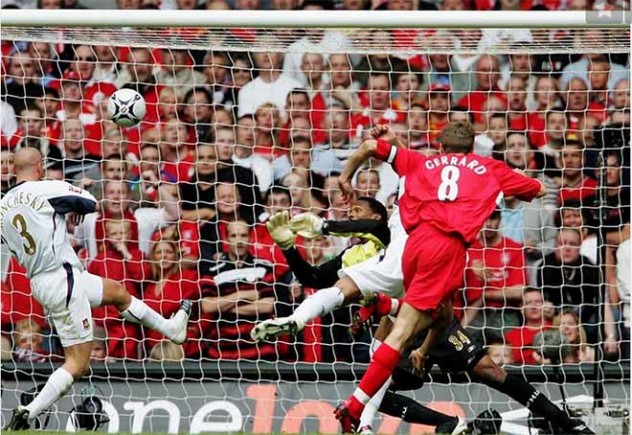 It could be just the inspiration the club needs, having not picked up a trophy since beating Cardiff in the League Cup Final on penalties three years ago, particularly with Gerrard so synonymous for popping up on big occasions.
We'll see come May 30 who is walking up the 107 steps to the Royal Box victorious. After this season's FA Cup however, you know it's going to be a pretty special day.