April 28, 2012 9:30 AM EDT
VOLKSWAGEN ARENA — Wolfsburg
Match : Wolfsburg vs Werder Bremen,Bundesliga
Derby of mid-table where both of them want to achieve in the last two rounds placement in the European league, and for that they should win this one. Even then they will be not certain, but the winner will remain "in play". Werder chances are even better because the team from Bremen has one point more, but the form of both teams are equally bad and therefore both must be concerned.
In the first part of the season Werder celebrated with 4:1, and on the last two away matches in Wolfsburg, Werder remained undefeated.
There is hope, but in Wolfsburg they are also aware that next season they will hardly be a German representative in the European league.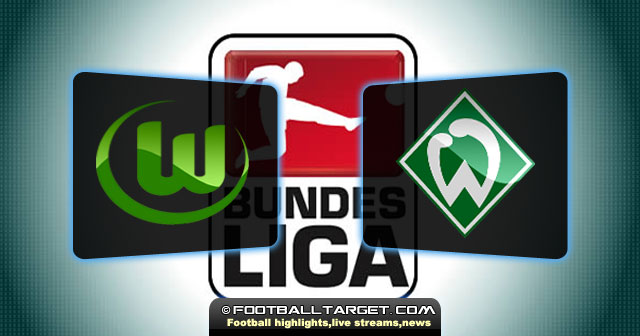 They need two wins, and that Hanover does win, nor one, which is pretty unrealistic. Taken together, they did not deserve it, if nothing else then because of a bad play in defense of the team, and disastrously bad away games , where they are among the weakest teams in the league. In the last round they seem to decide to play against both of these indicators, when they played in Mainz 0-0. Thus, a point away, and without conceding a goal, but it's all arrived late and when Mainz played completely relieved.
Prior to that,they experienced three related losses and that probably destroyed there last hope of winning the European visas. Season will be remembered by record numbers of players who have compete for the first lineup, as well as a great winter purchase which has not any progress. Improvement over the previous season was just that they avoid uncertainty about survival. Coach Magath in this game can not rely only on Felipe, but regarding to game with Mainz he will make two changes. Trasch will be back on the right side, and Helmes in attack.
Wolfsburg probable lineup: Benaglio – Trasch, Russ, Madlung, Rodriguez – Polak, M.Schafer – Dejagah, Vierinha – Helmes, Mandzukic
Werder has a chance to reach the European league, but probably not even the players themselves do not believe in this scenario. Seven matches they are without a victory and in the last two they were defeated. On the last four they were able to took the lead, but only twice they have pulled a draw. It only speaks about the lack of confidence in the team that still has huge problems with injuries.
Currently they are the smallest in the last few months, but again there is not three footballers from the midfield. Thus weakened in the last round were better than the "reserves" of Bayern,and with a goal of Naldo had the lead. Their plan is broken by opposing coach who has sent in play some of the best players, so it ended 1:2 for the guests and with Ribery´s goal in the final moments. On the other hand Schaaf has to put players like A.Stevanovic whi in general was not in the plans, while some players are in a completely unnatural positions in the team.
The good news for this match is returning of their defender Sokratis and midfielder Fritz. This means two changes compared to the previous round, and on the bench will probably Affolter and Trinks. The situation on the bench with reserve players is a little better, so coach Schaaf will not have to play almost the entire game without changes or with one or two in the finish of the match.He will try with an open game to get victory that offers hope, but probably be most happiest that this torturous season finishes as soon as possible.
Werder probable lineup: Wiese – A.Stevanovic, Sokratis, Naldo, Schmitz – Trybull – Fritz, Hunt – Junuzovic – Rosenberg, Pizarro
Prediction : It is to expect a open game from both teams, because a draw does not mean anything to neither of them. they will seek a win, and they have excellent strikers in their ranks. In addition, the weaker parts of both teams are the defense, so the option is definitely a lot of goals which is the most realistic here.Over 2,5 goals