Spanish midfielder of Real Madrid, Xabi Alonso,discovered that he doesn't have a friendly relationship with Cristiano Ronaldo out of the locker room, only a great respect which is mutual between them …
After beginning the season when the Portuguese in public came out with his "sadness and frustration at the club", many have begun to wonder how this will affect other soccer players in the locker room and their relationship with Ronaldo after.
Xabi Alonso is the latest in a series that revealed his relationship with the Portuguese striker.
– Between him and me there is a professional respect. It is quite normal that I'm not a friend with everyone in the locker room, so I can say that between me and Ronaldo a relationship outside the lawn does not exist.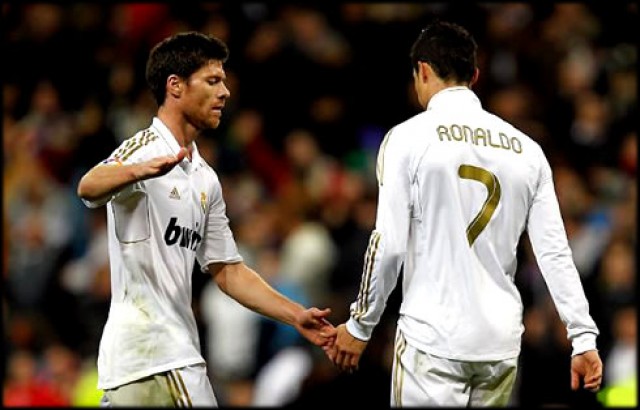 But when it comes to football, then we agree. Cristiano is not a "diva" as many call it – said the Spanish footballer.
– Ronaldo is a very ambitious and self-confident person. He is extremely important for our team – said Alonso, and afterwards praised the coach Jose Mourinho.
– He's brilliant,demanding and he look after small details. People think they know him when they see him on the bench or the press conference, however, they don't. I know him "inside" and he is totally different from how the media presented him.